'Not One Word of This Was Believable': Conor McGregor's Teammate Shredded Into Pieces by Former Coach of KSI for Anderson Silva Remarks
Published 12/20/2022, 7:45 AM EST
As he gears up for an out-of-the-comfort-zone boxing debut against KSI in January next year, fans wonder if Dillon Danis' antics outside the ring bring mere chutzpah. Dillon exudes a certain confidence. Prior to joining a formal BJJ class, he staved off a choke during a street fight. Then again, 'El Jefe' took up Brazilian Jiu-Jitsu despite being unable to perform a single push-up! Further, he made a name for himself as the sparring partner of former UFC champion Conor McGregor. But by questioning the competence of renowned mixed martial experts, is he biting off more than he can chew?
Anderson Silva, Tyron Woodley…Who?
As KSI and Danis horse around their upcoming bout across zones and varied social media platforms, comments made in the past see a new resurgence.
ADVERTISEMENT
Article continues below this ad
When questioned on the January boxing bout, Dillon responded, "…I toss him in a f***ing god damn body bag. The f***ed up part is he doesn't understand – I'm gonna hurt him really bad, bro. This ain't no joke anymore. I'm not f***ing Anderson Silva, that's 48 years old, or f***ing Tyron Woodley. You'll see."
The last bit on living legends touched a nerve many. Danis' opponent, KSI's coach, and a YouTuber, Viddal Riley, took to Twitter, calling down El Jefe's empty braggadocio.
His conceited venture apart, Dillon has never shied away from taking potshots at his foes. Speaking of which, he termed Jake Paul's 29th October bout with Anderson Silva a fake.
Brickbats were kept in handy to greet the New Jersey native.
How does it feel Jake is more accomplished than you and have been pro boxing 3 years? I know it stings, cuz all you tweet about it him, sad way to go out.

— GenZInsights (@genzinsightsinc) October 31, 2022
As it eventuates, most fans and experts opine that Dillon Danis might be building castles in the air. A black belt in Brazilian Jiu-Jitsu, expertise in ground-fighting techniques is given. However, El Jefe has yet to face a test when it boils to a striking art such as boxing.
Dillon Danis, once upon a time and Conor McGregor's court
On the other hand, KSI fought and won five boxing bouts, split over amateur, exhibition, and professional formats. A big feather on his cap remains the back-to-back knockout victories over the rapper, Swarmz and boxer Luis Alcaraz Pineda, on 27th August this year.
ADVERTISEMENT
Article continues below this ad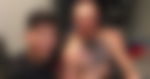 A fan shared a frank opinion on Dillon Danis, "He's much better than people originally thought. He ain't going to be world champion or nothing, but he's much better than a Ben Askren."
Conor 'The Notorious' McGregor recruited Danis as a coach and primary grappling training partner in 2016 ahead of the bout with Nate Diaz. But there were frequent tensions and flare-ups between the two camps in the lead-up to the game. So one of the stars to emerge out of the melee was Dillon Danis. 
ADVERTISEMENT
Article continues below this ad
Back in 2017, smarting from the bad-boy image El Jefe had cultivated, his BJJ coach Marcelo Garcia decided to cut all relations with the former. It was unacceptable to the coach who traced his pedagogical lineage from the great Helios Gracie.
Watch Out for More: The Maverick and The Nightmare, foes turned business partners