"Preachers Daughter Out Boxed Ronda Rousey…": Combat World Goes Wild in 'Ridiculous' Floyd Mayweather vs. Ronda Rousey Viral Post
Published 01/25/2023, 11:45 AM EST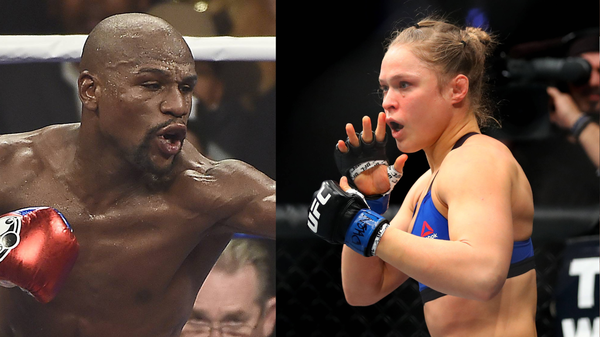 The time Ronda Rousey spent in the UFC was brief in comparison to that of many of her colleagues. The Riverside, California-born 'Rowdy' was active for three years, from February 2013 to December 2016. However, the brevity of her time at the promotions aside, she deserves credit for being one of the pioneering fighters whose presence brought immense recognition to women's participation in the world of combat sports.
A multi-talented personality, Ronda Jean Rousey started as a judoka at age eleven. Within a few years, her prowess in traditional martial arts took her to the podium at the Beijing Olympics in 2008. Retiring soon afterward, she became a mixed martial artist in 2010. Having won a couple of amateur fights initially, she embarked on the professional journey, effective from March 27, 2011.
She joined Strikeforce in August 2011 and became the Bantamweight champion on March 3, 2012. So, when she joined the UFC a year later, the title tagged along. She had to defend it, which she did commendably till Holly Holmes knocked her out in 2015. She conceded her second career defeat to Amanda Nunes in December 2016. Ronda Rousey retired from UFC in 2017 and joined its Hall of Fame in 2018.
ADVERTISEMENT
Article continues below this ad
A fantasy bout between Ronda Rousey and Floyd Mayweather Jr.
Though 'Rowdy' later joined World Wrestling Entertainment (WWE), her impact on mixed martial arts is felt to this day. No wonder her skills in fighting often pits her against some of the day's big names. Some of the comparisons are reasonable, aided by solid reasoning. However, a few others tilt the balance towards incoherency or sound off the wall.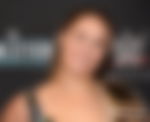 User MMA Pack which describes itself as a video creator shared a pic of Ronda Rousey in a duel with none other than world champion Floyd Mayweather Jr. The piece borrowed the title from an article written by Shane Ferro and Hunter Walker – "Could female UFC champion Ronda Rousey beat Floyd Mayweather?"
The question has already resulted in nearly 170 comments.
Who would triumph if the two squared up against one another? Fans' perspective
A user, reasonably clear, found the question preposterous. He commented, how's that even possible when Rousey suffered defeat at the hands of professional wrestlers like Live Morgan and Charlotte Flair! The user minced no words that Rousey would win effortlessly in MMA. But against Floyd Mayweather Jr. in boxing, she could as well forget about it.
ADVERTISEMENT
Article continues below this ad
Another user elaborated a bit and said breeze through easily in MMA. But lest it is forgotten, it was Holm's punches and, finally, the head kick that resulted in her first UFC defeat. The user touched base with the fact that Rousey had no answers to the questions posed by Holly Holm. 'The Preacher's Daughter' had an excellent pro-boxing record of thirty-three wins, two losses, and three draws. 
Pointing to 'Rowdy's' judo background, another user highlighted that inside the octagon, she would have had the upper hand against the boxer. The user countered that she could win a boxing contest. He added that against Holm, "her punches were slow, telegraphed, and wide. Holly retired Ronda. End of story. End of wet dream fantasy."
Finally, a user highlighted the daftness of the question. He continued that during their bout, Rousey could barely match Holm when it came to kicks. To take on the best defensive boxer in the sport's history sounds delusionary. Per the article, the question arose from a verbal spat between Ronda Rousey and Floyd Mayweather Jr. Reportedly, it began when Rousey commented on earning more than 'The Money'. The latter immediately pushed back by saying, "She will never be at my status."
ADVERTISEMENT
Article continues below this ad
Now that you came across varied reactions to a wild scenario, who, in your opinion, would have won a boxing match? Do share your views and ideas with us in the comments below.
Watch Out for More: Boxing News Round-Up (Jan 23, 2022): Kim Kardashian-KSI $5 Million Post Sends Shockwaves Through the Internet, Anderson Silva Praises Jake Paul, Tyson Fury Makes Muhammad Ali Comparison and More
Edited By: Shibu Immanuel