"$600 Million"- Floyd Mayweather Puts His Number Out For Conor McGregor and Khabib Nurmagomedov
Published 03/05/2020, 1:25 PM EST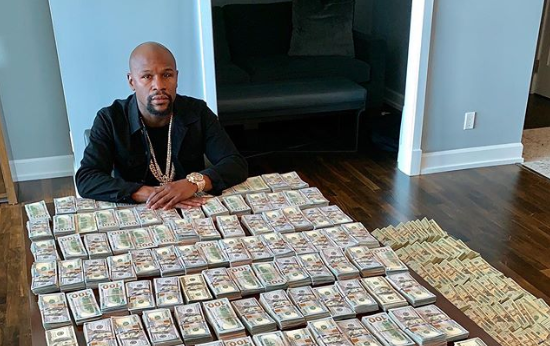 ---
---
Floyd Mayweather has revealed his fee to fight Conor McGregor and Khabib Nurmagomedov in a possible return to combat sports.
ADVERTISEMENT
Article continues below this ad
Mayweather is one of the greatest defensive boxers of all time. He has fought and beaten some of the best in boxers in history. "Money" was also the first and only man to hand Canelo Alvarez a loss on his record. By the time he retired, he was able to amass a record of 50-0.
Mayweather has made millions throughout his career. One of his biggest paydays came in his fight against Conor McGregor.
ADVERTISEMENT
Article continues below this ad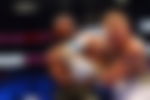 In August 2017, UFC superstar Conor McGregor forced Floyd Mayweather out of retirement to compete in one of the biggest matches of his career. Although it was McGregor's first boxing match, he convinced the fans that he was going to defeat Mayweather.
McGregor lost the match, but both men walked away with a handsome amount of money. The Notorious reportedly made around $100 million whereas Mayweather made around $300 million.
Since his fight with McGregor, many boxers, as well as mixed martial artists, called out Floyd Mayweather. One of them is the current UFC lightweight champion, Khabib Nurmagomedov.
After Nurmagomedov defeated McGregor, he was convinced that he could give Floyd a tough matchup.
Floyd Mayweather vs Conor McGregor and Khabib Nurmagomedov?
Mayweather and Dana White were spotted together multiple times last year. Since then, he has sparked several rumours in the combat sports community.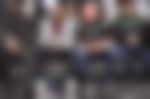 According to Daily Mail Online, there are speculations about Mayweather wanting to fight McGregor and Nurmagomedov on the same night in one fee both fights' deal.
"We (him and White) talked about the Conor McGregor fight, we talked about the Khabib fight."
ADVERTISEMENT
Article continues below this ad
"For myself, the number is $600m. If I'm going to go out there and risk it, it'd have to be worth it."
He said that both fighters are on his list due to the fact they have huge fan support in their home countries. Mayweather claimed himself to be a businessman and an ordinary fight will do him no good.
"If it makes money, it makes sense," said Mayweather.
ADVERTISEMENT
Article continues below this ad
What do you think of Floyd Mayweather's desire to Khabib and Conor?