Logan Paul Comes Clean on Fake Paulo Costa Knockout Video
Published 11/23/2022, 5:45 PM EST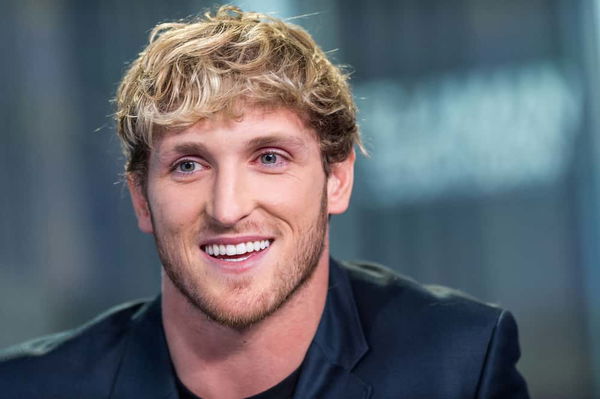 When Logan Paul says that he faked it, you may as well believe that he faked it for real. The Maverick, whose every move is considered slick by millions of fans, came out clean on 'Impaulsive's' latest episode.
Launched in November 2018, the podcast featuring Paul and his friends Mike Majlak and George Jenko has over five million people subscribers!
ADVERTISEMENT
Article continues below this ad
Usually, a celebrity guest is invited to the program to converse with the hosts. The discussion hovers around personal careers, learnings, mature themes, and so on.
When Paolo Costa 'knocked out' Logan Paul 
In the latest episode, number 353, skateboarder and actor Rob Dyrdek joined the trio. The talks seesawed from Logan's WWE beginning to Rob's skateboarding career.
With some eight to ten minutes left, Logan, as a way of checking with Rob, said, "A little bit different of a question but, kind of similar but I want to ask it because I believe there's a kernel of value in it for a specific subset of go-getters uh when you wipe out when you eat s**t on that skateboard. why do you get back on that board yeah, I've always had trouble not just skate, I've tried it BMX dirt bike razor when I f**k myself up or the thing that I'm using it's really hard for me to pick it back up man I get scared out of out of the hobby…."
And when Rob checked, "What about getting knocked out?"
Immediately, the Maverick responded by saying that he had yet to face a knockout. The conversation followed with Rob mentioning when Paolo Costa knocked him out during a sparring session.  
And Logan immediately confessed that the whole sequence was fake and clickbait. Taken aback, Rob's expressions were that of disbelief!
A famous MMA fighter, Brazilian Paolo Costa, fights in the Middleweight division. Renowned for his speed and strength, Costa's name gained prominence when he challenged then-reigning champion Israel Adesanya for the Middleweight title.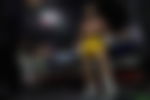 At a time when he was prepping for the big fight, Logan visited Costa. The two engaged in light sparring inside the ring, followed by mat wrestling. While inside the ring, a right cross from Costa blacked out Paul on the canvas.
Costa and his trainer later commended Paul for his wrestling skills.
The Maverick takes up wrestling
ADVERTISEMENT
Article continues below this ad
With his boxing career not making the grade, Logan accepted the opportunity from WWE. His fight with Roman Reigns was the main event during the recent Crown Jewel in Riyadh. He lost the match and ended up injuring his right knee badly. As he recovers, talks are on for re-entry into boxing.
Watch Out for More: When Borrachinha stormed the octagon
For anyone who takes a look for the first time, the way Logan falls is a pure uncontrived mishap.
ADVERTISEMENT
Article continues below this ad
As a twenty-seven-year-old who loves having fun, his caper will run through everyone's mind. Do you agree?