"I'm looking at fighting…": Tyson Fury Announces a Fancy Little Dance
Published 06/20/2022, 11:09 AM EDT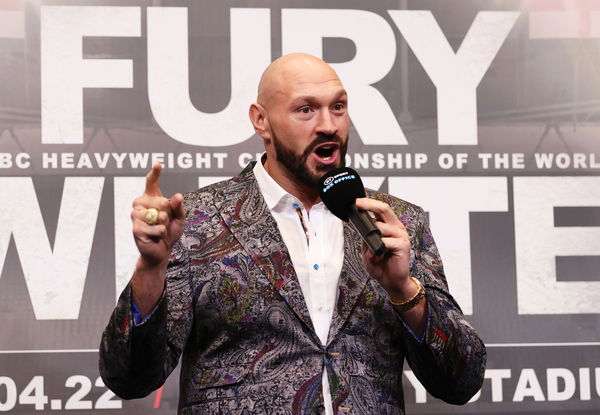 It has barely even been two complete months since Tyson Fury announced his retirement. However, boxing fans are already pondering over The Gypsy King's return to the sport. Lately, there was a circulation of the hypothesis that had Anthony Joshua shown an interest, Fury just would have reconsidered his decision. Well, the cost of getting Fury back in the ring is significantly high as The Gypsy King is adamant about his decision to stay retired.
ADVERTISEMENT
Article continues below this ad
Now, there's a fresh piece of news that claims Fury to be back if he is offered half a billion for the fight. Well, to clarify himself and in what sense he made that statement, here's what Tyson Fury later told:
ADVERTISEMENT
Article continues below this ad
"I put a ridiculous number on today. I said I'll come back for half a billy, half a billion pounds. That's 500million, so if that's not ridiculous enough to believe I'm not coming back for boxing, I don't know what."
Watch This Story –Top 5 Fights on Which Boxing Fans Would Pay Anything to Watch …
Well, Fury may not return to professional boxing, but does that necessarily mean he won't ever return for a fight? To entertain his global fans, why not?
A fancy little dance with Dwayne 'The Rock' Johnson
Several figures from 'combat sports' made their way to WWE, having successfully competed in their respective fields as professionals. Bobby Lashley, Brock Lesnar, and Ronda Rousey are the very names that immediately stand out. In addition, even Floyd Mayweather, while he still actively took part in boxing, appeared on WWE's segments as he competed with Paul Wright.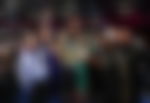 Now that Tyson Fury is done with pro boxing, he expresses the desire to square off with the most electrifying man in sports entertainment. Taking to Instagram in one of his stories, mentioning The Rock Fury shared an exciting post for the fans.
 

View this post on Instagram

 
"what you saying @therock. Fancy a little dance," he wrote.
Fans are yet to hear Dwayne Johnson's response. However, one can only imagine what it would be like seeing The Rock and The Gypsy King share the glorious ring.
The time when Tyson Fury almost manhandled the half of WWE all alone
ADVERTISEMENT
Article continues below this ad
On October 7, 2019, Tyson Fury shook the WWE when he ran into a fight with the monster among man, Braun Strowman.
The altercation reached such a heated point that it literally took half the roster of WWE, along with guards to separate the two. Figuratively speaking, Fury and Strowman literally threw bodies flying around. Well, that ended for good. Hopefully, now, it will be time to see Dwayne 'The Rock' Johnson.
ADVERTISEMENT
Article continues below this ad
Are you also excited to see The Rock square off with Tyson Fury? Let us know in the comments below.