VIDEO: Legend Shawn Michaels' Extreme WWE Training Makes Logan Paul Say 'I Quit'
Published 11/26/2022, 2:24 PM EST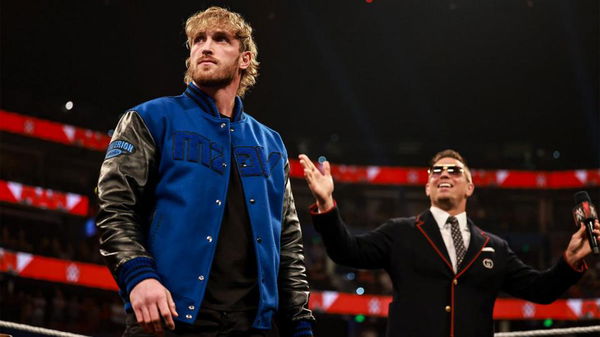 Logan Paul was one of the revelations of Crown Jewel, 2022. His performance impressed the crowd and fans alike. Even the WWE brass might have to admit the stakes he holds in the pro-wrestling realm now.
Beginning in 2021, Logan made his first appearance in WWE SmackDown as Canadian wrestler Sami Zayn's partner. A few months later, in September, he came back, this time as a teammate of Happy Corbin.
ADVERTISEMENT
Article continues below this ad
By February this year, Logan joined Michael Gregory Mizanin, aka the Miz, in WWE Raw. Unfortunately, though, the latter turned against the former towards the end.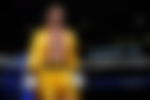 By June, the WWE and Logan Paul agreed upon a contract for him to participate in major tournaments till 2023. Anyways, the Maverick finally got a chance to get back at the Miz during the SummerSlam. Exhilarated, he called on the champion Roman Reigns for a fight.
Hard work by Logan Paul pays off  in the ring 
A hot-off-the-fire video shows Logan's preparations for the big fight. Rounds of practice sessions under the supervision of Shawn Michaels follow. His sharp eyes never miss out on the finer details of each sequence. Butting in when Logan's falling back was not up to the mark, he says, "Its instinctual, you're not supposed to fall back and and not look where the f**k you're going. Nobody does that."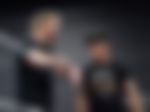 Completely exhausted once the session ended, Logan exclaimed, "F**k this sport; I quit."
Thankfully the remark seems to have been made in complete jest.
The challenge eventuated into a reality at the Crown Jewel 2022 in Riyadh. The tournament's main event didn't disappoint the spectators as well the viewers spread globally. The sheer daredevilry of Logan when he frog splashed over Roman grabbed headlines. However, the stunt proved costly when Logan badly injured his right knee.
ADVERTISEMENT
Article continues below this ad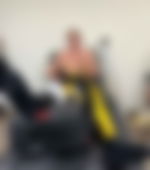 Paul ruptured his meniscus, medial collateral ligament (MCL), and maybe his anterior cruciate ligament (ACL). Any possibility of an early return to professional wrestling remains slim. With all said and done, there are rumors of a possible return to boxing. Unlike his younger brother, Logan's boxing record has been passable. Losing both amateur and professional bouts against KSI, he managed to withstand the Mayweather onslaught for eight rounds at Staples Center last year.
Watch Out for More: How does Maverick spend his fortune?
ADVERTISEMENT
Article continues below this ad
Let's hope Logan's boxing journey enthralls fans the way his wrestling did.