"You Don't Give a Sh*t About This Show Anymore": Logan Paul's Co-host Erupts After Holding Back for Too Long
Published 03/19/2023, 5:50 AM EDT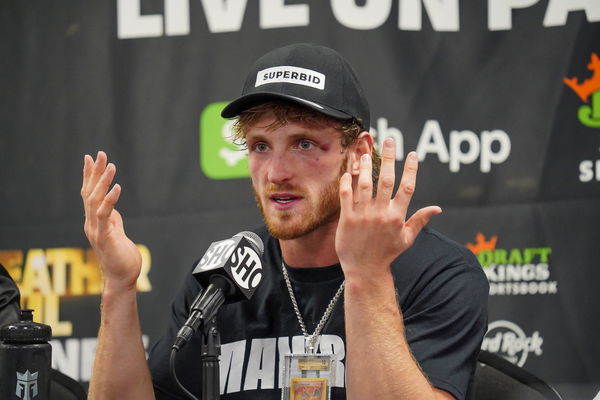 Long-time friends and cohosts of the ImPaulsive podcast Logan Paul and Mike Majlak have had their share of fights. In 2021, the duo called each other out in public. While Mike Majlak branded Logan Paul a "d*ck rider" for supporting Harry Styles's appearance on the 2020 Vogue Magazine cover, Paul, in a prepared statement, shed light on the "very ugly" side of Majlak's personality. Although the feud between the two eventually cooled down, in the latest episode of the podcast, Mike Majlak freshly accused Logan Paul of not caring about the podcast anymore.
"You don't give a sh*t about this show anymore, let's be honest," charged Mike. He even compared themselves to members of a band who despite hating each other performed for the audience's sake.  "It's like bands that hate each other that have to get on the stage every night and play for the audience." In a startling statement, he added, "We don't even like each other, dudes".
ADVERTISEMENT
Article continues below this ad
Back when Logan Paul called out Mike Majlak's lies in public
Although Majlak confronted Paul with his charge, Logan laughingly rejected the claim put against himself. Immediately, Paul declared that it was far removed from the truth. "I like Mike [and] George", 'The Maverick' replied. In 2021, after Majlak called Paul a "d*ck rider" on the Mom's Basement podcast, Paul clapped back, willing to expose the hollowness in Majlak's claims while exhibiting the sycophant that Majlak is. According to Paul, Majlak frequently changed his character based on the people he was with or the room he was in.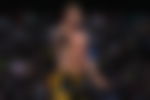 In a thoughtfully-stitched statement conserved by Def Noodles, Paul had back then said, "Mike will change his character based on who he's with and what room he's in. I've caught Mike in lies before, and I try my hardest to help him shed that very ugly part of his personality, but evidently, there's been no progress." In an imperative, Paul even wished that Mike took his "mask off".
CLAP BACK: Logan Paul calls out Mike Majlak after Mike calls Logan a "dickrider" for supporting Harry Styles choice to wear a dress on the cover of Vogue. Logan says "I've caught Mike in lies before … hopefully he can take his mask off before the rest of his friends realize" pic.twitter.com/uWa4WjzraO

— Def Noodles (@defnoodles) March 25, 2021
ADVERTISEMENT
Article continues below this ad
Following the statements by Paul, Majlak in now a deleted tweet regretted what he had stated in his "tasteless comment" back then.
ADVERTISEMENT
Article continues below this ad
What do you think of the fresh charge that Majlak laid against Paul? Do you think Paul would quit ImPaulsive? Let us know in the comments below.
Watch This Story –  Logan Paul Addresses CryptoZoo Investors After Being Accused of 'Scam'
Edited By: Shibu Immanuel