BREAKING: Fed Cup Canceled After Hungary Announces State of Emergency
Published 03/11/2020, 1:27 PM CDT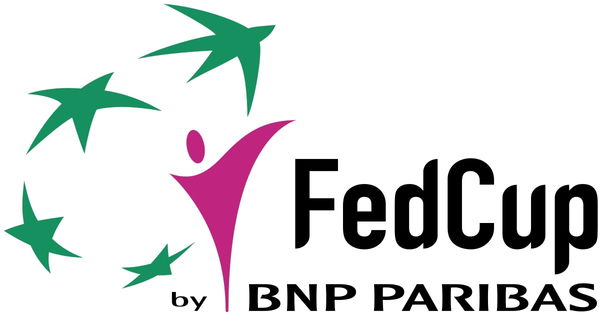 ---
---
As we navigate around the coronavirus outbreak, tennis has suffered another blow to its schedule. The Fed Cup Finals, which were to take place in Budapest, Hungary between 12-19 April are now postponed. The government has announced a country-wide emergency in light of the spread of the virus.
ADVERTISEMENT
Article continues below this ad
The International Tennis Federation(ITF) had revamped the Fed Cup this year, with 20 nations now competing in the event. In effect, 12 nations will qualify and compete in the Finals of the cup.
Included in the 12 will be France and Australia, finalists of the 2019 edition, along with Hungary and another wild-card entrant. The rest eight nations will come through the qualifiers. As per the new contract, ITF announced last year that the Laszlo Papp Sports Arena in Budapest will host the event starting this year, until 2022.
ADVERTISEMENT
Article continues below this ad
Fed Cup postponed
All the plans and schedules are now up in the air following the outbreak of coronavirus in Hungary. According to recent reports, 67 people are under quarantine while 362 others are awaiting their results. Following the rise in cases, government officials have announced a state of emergency.
While under the emergency rule, there is a border-ban on travelers from countries like Italy, China Iran and others. The government has also banned all indoor public events with more than 100 people. The same goes for any outdoor events with more than 500 people attending.
All these sanctions have effectively made it impossible to carry on with the Fed Cup Finals.
"After careful consideration and close discussion with the ITF Board, the Local Organising Committee and in light of today's announcement by the Hungarian government regarding indoor events, it is with regret that the ITF has announced the postponement of the Fed Cup Finals. Event organizers will contact all ticket holders in the next 48 hours to advise them of their options."
The play-off round between the nations of Mexico and Great Britain will also not take place. Great Britain was to travel to Mexico in April to fight for a place in next year's Fed Cup, however, it will now be postponed to another time.
ADVERTISEMENT
Article continues below this ad
Moreover, there are rumors flying around that all ITF tournaments are canceled until May at least, starting from next week.
ADVERTISEMENT
Article continues below this ad
The cancelation does not come as a big surprise given the rapidly rising cases of the virus. Just this week the Indian Wells Masters was canceled after a single case of coronavirus was registered in Coachella Valley.