What Is US Cycling Legend Lance Armstrong Doing Now?
Published 09/07/2021, 11:23 AM EDT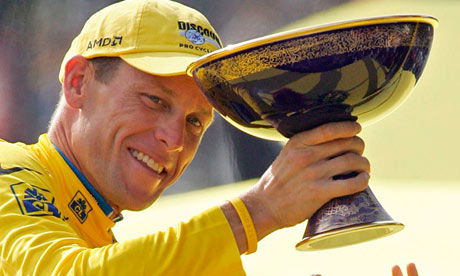 Many legends have come and gone in the world of sports. Michael Schumacher is arguably the greatest F1 driver in the world. Likewise, the NHL retired Wayne Gretzky's jersey from the league due to his GOAT status. Lance Armstrong attained that status in cycling before his career took a stumble due to controversies. The authorities stripped him of his seven consecutive Tour de France titles (1999-2005). In the meantime, what is he doing right now?
ADVERTISEMENT
Article continues below this ad
ADVERTISEMENT
Article continues below this ad
Lance Armstrong loves cycling
Lance Armstrong is the name that most people associate with cycling, that's how widespread his dominance in the sport was. Although his titles are stripped off, his love for cycling continues with updates on his Instagram page while he is still competing in non-competitive races around the world.
Moreover, he owns a coffee shop and a bike shop in Austin, Texas. Apart from that, he owns a media business named WEDU. The organization describes itself as: "A community of endurance athletes united around the belief that the true path forward is forged by breakthroughs of body and mind."
In addition, he has two podcasts- The Move and The Forward which continue with many unique personalities appear on his talk show. Charles Barkley and Matthew McConaughey are some of the famous people to have featured.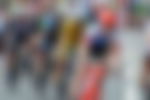 The infamous doping scandal and battle with cancer
After starting cycling at the age of 13, Armstrong's career skyrocketed to the top. The first championship victory came when he became 19 in 1990. The Tour de France titles cemented his legacy as the greatest cyclist in the world. Moreover, he won an Olympic bronze medal in the 2000 Sydney Olympics.
ADVERTISEMENT
Article continues below this ad
The real determination was required in his battle with testicular cancer in 1996. After being given no hope of living on, his persistence and determination got through the disease and is now free of it.
However, his troubles started when he made his return to cycling in 2009. Even though there were suspicions of using performance enhancement drugs, there was no evidence for that. The cyclist then came on the Oprah Winfrey Show and confessed to taking performance enhancement drugs and blood transfusions. He got banned from professional cycling and was stripped of all accolades.
ADVERTISEMENT
Article continues below this ad
To conclude, the world witnessed two halves of Lance Armstrong, and it certainly was one hell of a ride.
WATCH THIS STORY- Top 10 Moments of Olympic Sporting Spirit