Animal Crossing: New Horizon – All You Need To Know About The Gameplay
Published 06/09/2020, 9:56 AM EDT
---
---
Animal Crossing: New Horizons has garnered much hype from gaming communities. The new title is the fifth main series from Animal Crossing. Nintendo released New Horizons for Switch consoles on March 20, 2020.
ADVERTISEMENT
Article continues below this ad
Animal Crossing is a life simulation video game developed and published by Nintendo for its Switch console. In the game, players move to a deserted island after purchasing a package from Tom Nook, a character that has appeared in every Animal Crossing series.
ADVERTISEMENT
Article continues below this ad
Player characters are customizable, and the game has been receiving appraisals all around for their gameplay and customizable options. The game now holds the title for the best-selling Animal Crossing title after 5 million digital copies sale.
Animal Crossing: New Horizon Gameplay explained
Players can do a lot in New Horizons starting off by building a new island for their customized character. They will spend their time on the island collecting resources, fishing, and plating. Your daily goals include picking fruits, fishing, redecorating your house, customizing your furniture, and even helping your neighbors.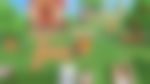 Eating fruits will make you more power-efficient and you can jump across big rivers using a pole. When you start playing, you will see a lot of weed across the place and initial time will go into clearing them.
One of the notable new features in the gameplay is the availability of a Tom Nook branded smartphone. Players can use the phone to access various apps and can share pictures from in-game to social media platforms. To start multiplayer, you use the Nook phone to call a friend and they can easily join in.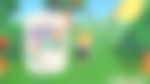 You will be paying Tom Nook occasionally for your initial tent ad to complete projects. The game now has Nook miles, new currency also comes in, but bells still remain in the game.
As you move around the island you can fetch some crafting materials that can be used to make tools, furniture, and special seasonal objects. Terraforming too makes an introduction and players can now mold the ground and can use tools to make rivers and cliffs.  You can plant flowers or bury fruit seeds on the island that will grow soon.
Since the game is real-time based, the island sees days and nights. According to the time and the month, the fishes and insects that appear will also have a change. Real-time location and climate adjust seasonal settings. The entire game is based on how you build the island and interact with other players who are more likely to be your friends. If a player takes time off from their island, it will be wildly when they do return.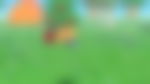 Customization of character is an added treat. Players can match their characters with their choice of hairstyles and features. There is a wide range of skin tones to choose from as well.  Players have the freedom to alter their character's gender at any point in the game.
Once a player makes enough progress, Isabelle appears in the game. You will also be able to invite other characters to your island using Amiibo cards that can be purchased in a local store or even online.
ADVERTISEMENT
Article continues below this ad
What makes the game interesting
The new Animal Crossing gained all the popularity during the pandemic. It is an escape from reality and allows the players to relax and immerse themselves into a new experience. There are no battles, rules, or enemies to defeat, your goal is just to enjoy the game.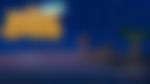 ADVERTISEMENT
Article continues below this ad
Players can go on to play as much as they'd like. Your character can only get hurt by wasps or by a tarantula, but then again even those effects wear off with time just as in real life. Furthermore, the game supports both local and online co-op; four players locally and up to eight online. With social distancing still a necessity, you and your friends can stay close through this game for hours on end.
Nintendo had also earlier confirmed that the game would be receiving future updates. The game is available for purchase on the Nintendo online store for $59.99.
Trending Stories