Animal Crossing New Horizons: Hidden Tips and Trick You Possibly Didn't Know About
Published 07/14/2021, 9:14 AM EDT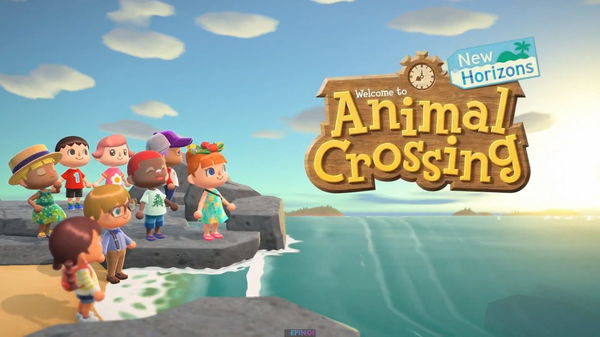 ---
---
Animal Crossing New Horizons is one of the top-rated games of the simulation genre. This franchise has produced incredible results for Nintendo, which also saw it withstand the test of time across two decades. It paved the way for other studios to derive inspiration, and to use the same formulae to devise their own games. Nintendo has laid down the blueprints of creating a fantastic simulation game, as the franchise continues to grow with the latest New Horizons title.
ADVERTISEMENT
Article continues below this ad
Veterans of Animal Crossing might know about all the characters and the majority of features, but there are few hidden things that even they probably didn't know about. Here are the top 7 secret features and tricks that you can use within the game.
ADVERTISEMENT
Article continues below this ad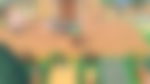 7 Hidden things of Animal Crossing New Horizons
New Horizons is undoubtedly one of the best-selling games for Nintendo Switch and it continues to stun the world. The title stands at the second highest-grossing game of all times for Switch with sales figure crossing 32 million the world over. On the other hand, Mario Kart 8's Deluxe Edition stands firmly at the top with over 35 million copies sold. These figures surely seem mind blogging but some hidden secrets might leave your mouth wide open.
You can craft with villagers: It might seem like crafting is an activity that only you can do within the game but it's not true at all. Villagers can also craft various items and if you happen to visit them while they are making items, you can also craft things alongside them on the same bench.
Hidden Hairstyles: Animal Crossing is all about decorating your island, your surrounding, and your own character. This can be done in various manners, as apparel and more clothing options are always available. However, there is a hidden way to unlock a secret hairstyle, by not playing the game for some time. This will cause your character to wake up to messy hair after you return, which will be unlocked within the styling section permanently.
Pascal's secret munchies: This villager will exchange rewards if you manage to find scallops by diving underwater. You can even find him swimming in the ocean in pursuit of the same, while you float around. He will follow you as you move, and you can even see a fascinating sight of him eating the scallop that you handed over to him.
A secret critter: All kinds of bugs and critters can be found on the island, and they can be safely stored in the museum area. This building also houses a secret creature that you may have never seen before. Just head upstairs and move past the lab section towards the far end, and pull out your camera. Now, look for an escaped bug by hovering the camera northwest to find him sitting on the wall all alone.
Nook Miles: This is one of the prominent features of the game, which offers amazing rewards for players for completing various tasks. Gamers can grind out all the long- and short-term tasks to unlock various rewards stored within Nook Miles. You may have missed the two different icons that appear when you finish Nook Miles or Nook Miles Plus task. This can greatly help you to distinguish between the two, as you clear out all the daily and weekly tasks each day.
Donation: You can do a side quest of catching bugs, critters, and deep-sea monsters, which you can either keep or donate to the museum. You can look up your critipedia, and look for owl icon, which can easily help you distinguish between insects that you have donated already.
Interesting posters: The amiibo cards are one way to bring new villagers over to your Animal Crossing New Horizons' island. In doing so, you will unlock special rewards and character posters from the nook shop that can be purchased at any moment. Players can scan any amiibo card to unlock special posters and it is not limited to character cards only.
ADVERTISEMENT
Article continues below this ad
video source:  Mayor Mori
What do you think about all the hidden features? Did you know some of them already? Be sure to express your thoughts and opinions in the comments below.
ADVERTISEMENT
Article continues below this ad
Watch this story: Why Is GTA San Andreas So Good?