Call of Duty: Warzone & Black Ops Cold War Season 4 Battle Pass Overview: News Guns, Operators, and More
Published 06/16/2021, 11:04 AM EDT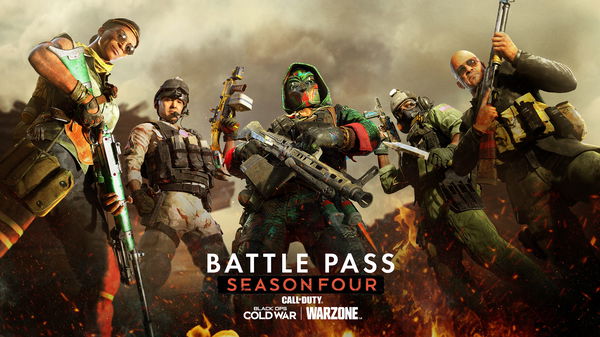 ---
---
With every season of Call of Duty Warzone and Cold War, fans receive a wide variety of new content. This season is no different and brings players a huge amount of in-game items with its seasonal battle pass. From new guns to new operators, features, and more, here's what you can expect of the season 4 Battle Pass.
ADVERTISEMENT
Article continues below this ad
Season 4 Call of Duty Battle Pass: new content
New Guns
ADVERTISEMENT
Article continues below this ad
This battle pass brings players two new weapons for them to use. Added to the huge arsenal of guns in Activision's Call of Duty are the C58 and the MG 82. The C58 seems to be a hard20-hitting automatic assault rifle that has a magazine capacity of 60 bullets. The C58 will also have a lower rate of fire. And what that means is, players will have an easier time controlling the rifle's recoil.
The other weapon that will debut this season is the MG 82. The MG 82 is an LMG with a high rate of fire. Its high rate of fire, coupled with its damage-dealt-per-bullet, might just be what you need to stop enemies in their tracks.
Watch This Story: Ubisoft Forward E3 2021: Every Major Announcement from the Showcase
Both these weapons are free, and players will have the opportunity to unlock them by moving up the battle pass. Once players climb to tier 15, they will unlock the C58. And once they reach tier 31, the C58 is all theirs to decimate their enemies with.
Operators

The new battle Pass also brings new operator Owethu 'Jackal' Mabuza. The operator not only looks cool but also seems capable of instilling fear in the hearts of enemies. A new operator also means new skins the operator can be equipped with, allowing for further personalization.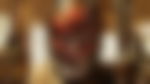 New Feature 
The season 4 Battle Pass will also players to gift Battle Pass tiers. Any number of tiers can be gifted, and additionally, bundles too.
More content for Call of Duty players
20 new blueprints also make their way into the game, and players will be able to obtain them as they climb the Battle Pass tiers. And 13 of these blueprints will be legendary.
Dedicated players who grind till they find themselves at tier 100 will receive a super rare reactive skin that changes its look as the player acquires more kills.
ADVERTISEMENT
Article continues below this ad
There is also a new finishing move players can take enemies down with that unlocks at tier 13.
As usual, players will get a ton of new skins for their favorite operators. guns and vehicles. The higher they go, the better the rewards will get.
Season 4 comes to both Call of Duty Black Ops Cold War and Warzone on June 17.
ADVERTISEMENT
Article continues below this ad
Trending Stories