Call of Duty: Warzone Community Furious with Activision As Cheating Website Provides 24/7 Support
Published 07/06/2021, 4:57 PM EDT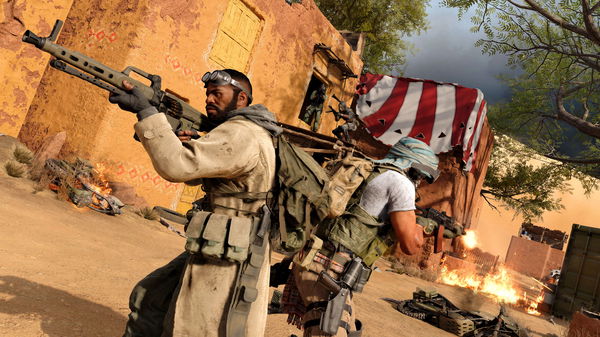 ---
---
Call of Duty: Warzone has never been a stranger to hackers. In fact, Activision has tried many a time to eliminate hackers by issuing warnings and bans, but to no avail. The hackers always find a way back into the game and ruin everyone's fun. Recently, players of the game found something that didn't make them especially happy. The new reason behind players' unhappiness seems to be a website that facilitates hacker activity within the game.
ADVERTISEMENT
Article continues below this ad
ADVERTISEMENT
Article continues below this ad
The people behind the website seem to have great pride in how they've managed to amass a massive userbase for their malicious tools. The huge number of people using the site is not good news for the game. Activision has been on the receiving end of a plethora of complaints regarding their ineptitude to remove hackers from the game. And with the existence of sites like these, their job will only get harder.
Warzone players are not delighted about the existence of the hacker website
The site also claims they are the "largest supplier" of hacks and cheats related to Warzone. And that might just be true. The website also boasts 24/7 customer support, which, if the site was not supplying hackers the means to lower the competitiveness of the game, would be a good thing. All things considered, the site does seem like a legit threat to the game.
ADVERTISEMENT
Article continues below this ad
Watch this story: Video Game Franchises returning to consoles
Players have been going on and on about how often they come across hackers in their matches, and if sites like this are allowed to exist, their frustrations will likely grow till they reach their limit and then these players will just drop the game. If that doesn't sound like it's good for the game, it's because it is not. The site will have to be taken down or Activision has to up their game and detect and remove hackers more efficiently. And only then will the playing field be level.
ADVERTISEMENT
Article continues below this ad