Call of Duty: Warzone Player Shows Why Console Players Desperately need an FOV Slider
Published 08/19/2021, 6:42 AM EDT
---
---
Call of Duty Warzone just got its fifth season, and while that is exciting, one thing that doesn't inspire excitement is how the developers are yet to bring a FOV slider to the console version of Warzone. Players on the PC are used to having a FOV slider and positioning the slider according to their preferences. And a member of the community posted a small clip on Reddit containing gameplay footage showcasing why console players desperately need a FOV slider.
ADVERTISEMENT
Article continues below this ad
ADVERTISEMENT
Article continues below this ad
Warzone has had this problem for a long time and as the days go by, players grow impatient. Getting killed repeatedly because you can't see more of the surrounding area can certainly frustrate you. It's about time the developers gave console players what they want.
Call of Duty Warzone: why is a FOV slider so important?
In a competitive title, one thing that matters most is reaction time. And what does reaction time depend on? Spotting threats. If you can't spot your threat because the threat is out of your line of sight, there is little chance that you're going to react to their offense in time to take them down. This is the biggest problem with not having a FOV slider.
ADVERTISEMENT
Article continues below this ad
Gamers who play Warzone on the PC have an immense advantage here. Their version of the game comes with a FOV slider and allows them to set the FOV as high as 120. Players on the console have the FOV set to 80, which is the default setting. And this is a bad thing as they have to move their camera some extra amount in order to have the enemy around the middle of the screen.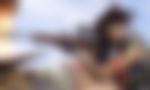 WATCH THIS STORY: Top-Selling PlayStation, Xbox, and Nintendo Consoles of All Time
ADVERTISEMENT
Article continues below this ad
The problem extends beyond competitive gameplay. This is because if more of the surrounding area fits in your screen, that increases the overall appeal of the game and even makes it more immersive. And here's hoping Activision doesn't make console players too long for the FOV slider.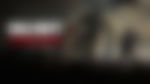 Trending Stories