Call of Duty: Warzone Season 5 Roadmap Reveals Game-Altering Weapon Tuning and Other Upcoming Changes
Published 08/06/2021, 6:51 AM EDT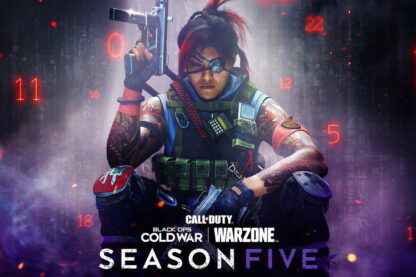 ---
---
Call of Duty: Warzone players are delighted at the prospect of getting loads of new content when season 5 finally comes to the game. The roadmap for the new season has been revealed, and features new perks, modes, map updates, and more content.
ADVERTISEMENT
Article continues below this ad
Alongside all of that, the game has also been on the receiving end of a new weapon tuning that makes a certain gun better. This is great news for players as the tuning change will affect the gameplay leading up to, as well as inside of, season 5.
ADVERTISEMENT
Article continues below this ad
Call of Duty: Warzone- what to expect from season 5
Weapons
The Season 5 Cinematic showed off these guns. And now that roadmap is out, players will finally get to learn what the weapons are called and what weapon type they are. The weapons coming to the game in season 5 are Tec-9, EM2, Cane, Marshal, and Flamethrower.
The tec-9 is a fast-firing SMG. The EM2 is an assault rifle that is expected to be fairly stable. The Cane is a melee weapon that players will get to use at close range. And the Marshal is a pistol that, judging from the cinematic trailer, will probably literally blow people away. There's also a new scorestreak weapon coming this season, and it's the aforementioned Flamethrower.
Perks
Two new perks will be added to the game in season 5. The first one is called Combat Scout and the second one Tempered. And these perks will make the gameplay more diverse and interesting. The Tempered perk will help players survive when they're overpowered or outnumbered, while Combat Scout will provide valuable information to players.
Watch this Story: Weirdest Things You Can Do in GTA 5
Tuning
The tuning the game has already received is for the CX-9. The gun's headshot multiplier was increased and mid damage range decreased. Dealing more damage when you're shooting at the head is easier now, and this might change how the game is played, going into season 5.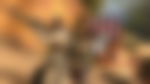 Modes
The two coming to the game are Clash and Rush Gulag, which is just a different and new version of Gulag.
Operators
Kitsune, Hudson, and Stryker are 3 operators players can expect to use this season. Each character looks appealing in their own way, and all of them also look intimidating and deadly.
Map update
ADVERTISEMENT
Article continues below this ad
In season 5, players will also be able to find Mobile Broadcast Stations across the map. What effect they will have on gameplay remains to be seen.
More
Players are going to get new blueprints, finishing moves, more cosmetic items, and events in season 5. There will also be a new battle pass. And players of the game seem satisfied with what the roadmap for the season promises to bring to Warzone.
ADVERTISEMENT
Article continues below this ad
The new season arrives next week.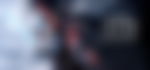 Trending Stories