Call of Duty: Warzone – The Best Sniper Support Weapons That Could Be Meta in Season 4 Reloaded
Published 07/18/2021, 2:30 PM EDT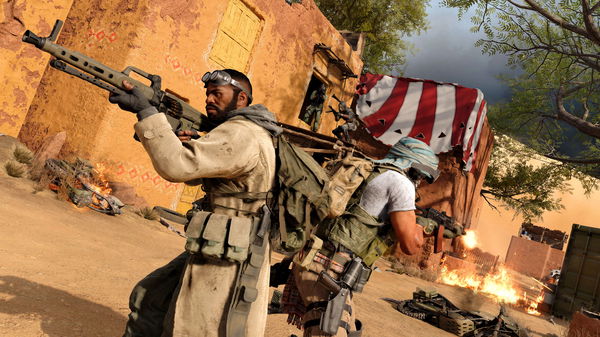 ---
---
Call of Duty Warzone has a lot of weapons that are suited to different styles of combat. For long-range, nothing works quite as well as a sniper. Snipers deal massive damage and can be used to get headshots from a secure location far away. But, at close-range combat, the sniper is basically useless. This is why you need something else to use as a support weapon for your sniper-based, long-range style of play. Here are some weapons that are efficient at close/mid-range that also make great support weapons.
ADVERTISEMENT
Article continues below this ad
Warzone: best weapons to use with snipers
ADVERTISEMENT
Article continues below this ad
Ram 7
A great choice for close-mid range combat, the Ram 7 can be made even better particularly for close-quarters combat, since the sniper can sometimes be used at mid-range. The recoil is pretty easy to control as well. The best attachments for this gun are given below.
Suppressor – Monolithic Suppressor
Barrel – FSS Ranger/FORGE TAC Eclipse
Underbarrel -Commando Foregrip
Ammunition – 50 Round Mags
Laser – Tac Laser
LC10
The LC10 is very accurate at short range and its recoil is nearly nonexistent. It has a great firing rate and deals decent damage even when you're shooting from over 14-15 meters away. The LC10 is perfect for players who like to engage with enemies up-close.
Muzzle – Agency Suppressor
Barrel – 13.9″ Task Force
Underbarrel – Field Agent Grip
Ammunition – STANAG 55 RND
Stock – Raider Stock
WATCH THIS STORY: Top-Selling PlayStation, Xbox, and Nintendo Consoles of All Time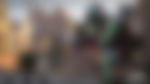 XM4
ADVERTISEMENT
Article continues below this ad
An assault rifle that is as versatile as it is deadly, the XM4 can pick apart enemies at any range. It's great as is, but with certain attachments, the gun is a monster at short/mid-range. It's got a great TTK and comes with very manageable recoil. With the following attachments, this gun is arguably the best at being a support weapon for the sniper.
Muzzle: Agency Suppressor
Optic: Microflex LED
Rear Grip: Airborne Elastic Wrap
Barrel: 13:7″ Ranger
Ammunition: 45 Rnd
These three are the best sniper support weapons in Warzone in no particular order. Take your pick and send your enemies to their graves with minimal difficulty at close/mid-range combat.
ADVERTISEMENT
Article continues below this ad