Call of Duty Warzone Trumps FIFA and GTA V by Raking In Millions a Day on Consoles
Published 08/12/2021, 5:14 PM EDT
---
---
Call of Duty Warzone is a mess right now, and everyone that plays the game would agree. This is why a lot of people think that Call of Duty isn't doing great in terms of generating revenue. The people who think that couldn't be more wrong. Call of Duty actually manages to make thousands of dollars per minute, and millions per day on consoles.
ADVERTISEMENT
Article continues below this ad
Since the game was released last year, Warzone has generated over a billion dollars in revenue. To put things in perspective, Warzone is doing better than FIFA 21 as well as Grand Theft Auto V. FIFA 20 generates a little over $2,000 a minute in revenue, and Grand Theft Auto V makes less than $2,000 a minute. Call of Duty Warzone makes over $3,600 a minute. And a recent study also suggests that the battle royale title makes over $5 million dollars a day.
Needless to say, Call of Duty Warzone is doing better with prevalent hacker activity than most games do without it. But will the game continue making as much money as it does now going into the future?
ADVERTISEMENT
Article continues below this ad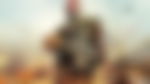 Call of Duty Warzone: what does the future hold for the game?
Right now, the game is doing very well in terms of how much money it's making. But all of that could change very fast. The fact is, players of the game are not happy with the current state of the game. Even though the new season is about to begin, unless the hackers stop taking the fun away from the game, players will remain discontent. Everyone has been looking forward to an Anti-Cheat, and if the devs don't provide it soon, the game might start to see a drop in the amount it generates in revenue.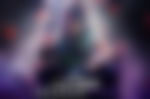 ADVERTISEMENT
Article continues below this ad
WATCH THIS STORY- Call of Duty: Warzone vs Fortnite: Which Is the Better Battle Royale Game?
ADVERTISEMENT
Article continues below this ad
That said, if the devs succeed in solving the hacker problem and making the game fun again, the game might reach new heights. More players might start playing the game, the game might grow more popular, and as a result, the game might make more money than ever before. But before any of that can happen, the hackers need to be removed from Warzone.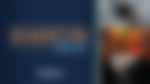 Trending Stories