Fortnite Chapter 2 Season 7: New Leaks Suggest Arrival of Space-Themed Weapons, Items, and More
Published 06/17/2021, 11:11 AM EDT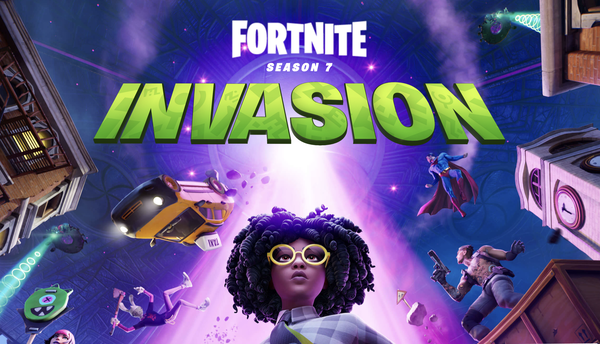 ---
---
Players will be exultant to know Fortnite released Season 7 earlier this month. And since its release, internet users have seen a fair bit of upcoming Fortnite content get leaked. New weapons like the Cowinator, new tactical equipment, and even aliens are expected to make their way into the game.
ADVERTISEMENT
Article continues below this ad
Fortnite season 7 leaks 
Weapons
ADVERTISEMENT
Article continues below this ad
The Cowinator seems like a gravity-based space-themed gun. It's a weapon Rick, from Rick and Morty, can be seen using in the trailer. Leaks suggest this devastating new weapon will allow the player to pull nearby objects and hurl them at enemies. Players will also be able to use it defensively by placing these objects strategically.
The second weapon comes in the form of a shotgun. As the theme of the season is space-centric, it is no surprise that this shotgun adheres to that theme. From what is known, it can force people back with strong blasts of plasma.
The third weapon that players are excited for is a minigun. Rick can be seen holding this weapon in one of the loading screens of the game. And as is usually the case with miniguns, this weapon is a heavy weapon with plenty of stopping power. It also looks cool as well as intimidating.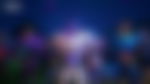 Another major addition to the game that will make its appearance soon is the prop gun. This prop gun will give the player the ability to turn into a prop at will. This alien device will also help players getting out of worrisome situations.
Watch This Story: Call of Duty Warzone Season 4: Everything you need to know
Tactical device
The season will soon get a new tactical device. An anti-gravity item, this grenade will create areas with zero gravity. Players will get to utilize the grenade in two main ways. They will get to use it on enemies and make killing them a piece of cake. And they will also get to use it to facilitate movement by jumping in the zero-gravity area, getting high up in the air, and landing in a place of their choosing.
Other content for Fortnite 
Another huge in-game addition will feature aliens. These aliens have been shown in the trailers and will make their due appearance in the game soon.
The upcoming Alien Parasites will spawn as green eggs consistently in some places with 100% spawn chance (probably the purple landmarks around the map) and they also spawn in random places with a 66% chance!

They can also be picked up as throwables but that might be scrapped! pic.twitter.com/RhaGROBe3J

— HYPEX (@HYPEX) June 12, 2021
ADVERTISEMENT
Article continues below this ad
The Coral Castle area will also be transformed into something new sometime this season.
With so much new content leaked, players are reasonably excited to get their hands on new items and experience all that Fortnite Chapter 2 Season 7 has to offer.
ADVERTISEMENT
Article continues below this ad