Genshin Impact: 5 Things miHoYo Needs to Change With the Upcoming Patch
Published 04/11/2021, 11:03 AM EDT
---
---
miHoYo's masterpiece project Genshin Impact has garnered massive fanfare in just six months. Thus far, the studio has earned over $1 billion in player spending, and it continues to be the most popular within the industry.
ADVERTISEMENT
Article continues below this ad
The game is indeed attractive and contains one of the most enjoyable and intricate combat mechanics. The title is still in its nascent stage, and it certainly needs to make changes in a lot of areas.
Despite doing a lot of things right, there are still many aspects where the game needs to be tweaked. Here are 5 key areas, where miHoYo needs to look into and in order to improve the game.
ADVERTISEMENT
Article continues below this ad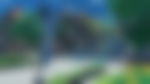 Here are 5 things that need to change in Genshin Impact
The game has a long way to go before it can ever be called perfect. According to Gacha Gamer, there are 5 major issues that the gaming studio should adjust, at the earliest possible.
Hydro elemental resonance: The title majorly revolves around building a team composition that can synergize with one another to bolster efficiency. This is where elemental resonance becomes important, and Hydro is probably the weakest among compeers. It provides a meager 30% buff to healing and 40% damage reduction against Pyro, but it does not enhance attack power for Hydro units.
This is something that makes the entire element feel like it is made for support units, but the existence of Tartaglia says otherwise. Safe to say, miHoYo should come with some lucrative changes to make this elemental resonance viable as it did for Geo units.
Weekly boss reward: The drop rate from world bosses is quite absurd and in most cases; it gives you items that you don't really need. Not to forget, the abysmal drop rate for weapon prototypes makes it impossible for players to pick them up.
Boring endgame: The endgame situation of the title feels dull, and it only points towards the Abyss floors. Players can only farm artifacts and weapons from the domain which makes it a bit repetitive. This is where the studio should look to make necessary changes, in order to keep the long-time players feel motivated to stick around.
Artifacts and transformative reaction needs an upgrade
ADVERTISEMENT
Article continues below this ad
Artifact drop rate: The drop rate for artifacts is based on randomly generated numbers, which makes it difficult to farm. Players can never know what statistic of artifact they will get, and it most times led to disappointing drops. miHoYo should add something interesting that will allow players to pick up the desired items after a certain point.
Weak transformative elemental reaction: Transformative reactions like overload, frozen, feel strong in the early game, but they fall off immensely in the late game. This a major problem in the game, as amplification reactions dominated the game.
These are 5 key things that miHoYo needs to address at the earliest, in order to enhance the quality of life. The studio should also look towards its long-time player base, who are stuck in the endgame and they have nothing to do on the expansive map.
ADVERTISEMENT
Article continues below this ad
Trending Stories