Halo: Infinite Beta Reveals Bots in the Game Are NOT To Be Trifled With
Published 08/02/2021, 10:11 AM EDT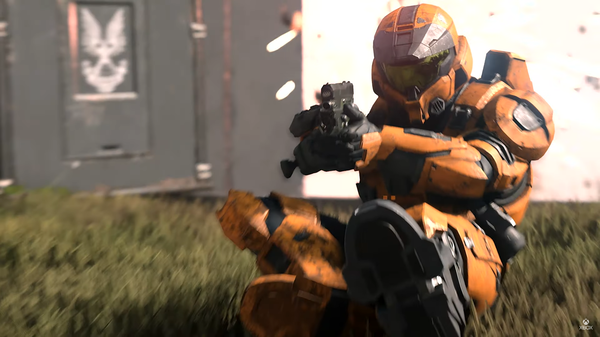 ---
---
Gamers don't usually like their games to include bots, mostly because they make the game dull, and they're just there, waiting to be killed. But Halo: Infinite is a whole other story. Players who got the chance to play the beta have come to learn that the bots in Halo: Infinite aren't to be messed with.
ADVERTISEMENT
Article continues below this ad
What's different about the bots in Halo: Infinite?
ADVERTISEMENT
Article continues below this ad
For starters, the bots in Infinite learn from real players, and they're programmed to exhibit real human-like behavior. While the bots still aren't completely human-like yet, they are still much harder to take out than bots in other games. The bots will still serve the primary purpose of easing new players into the multiplayer mode. And in most encounters, players will kill them if they're accurate. But if they miss their shots, there's a good chance the bots will get them.
Players who thought that these bots would make for easy kills have learned the hard way that these bots possess the skills to take them out.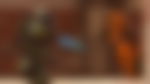 ADVERTISEMENT
Article continues below this ad
The bots in Halo: Infinite will strafe, jump, and overall move around a lot, and this is the primary reason they're hard to kill. Moreover, their aim is quite accurate, which increases the level of difficulty players can expect when encountering these bots. And new players will certainly have a great time combating against these bots, getting a taste of that multiplayer experience.
Fortunately, these bots aren't as ruthless as long-time players of Halo. They make the process of learning all the different aspects of multiplayer fun. And they keep players at the edge of their seats, which is what enemies controlled by real players would do.
WATCH THIS STORY- Call of Duty: Warzone vs Fortnite: Which Is the Better Battle Royale Game
ADVERTISEMENT
Article continues below this ad
Even though there was some controversy regarding the inclusion of bots in the game before, now that players have seen how good the bots are, the controversy has been laid to rest, and everyone seems to agree that including these bots was a great idea.

Trending Stories