Summit1g's Recent Speedrun of Max Payne 3 Sees Him Make New World Record
Published 07/02/2021, 11:16 AM EDT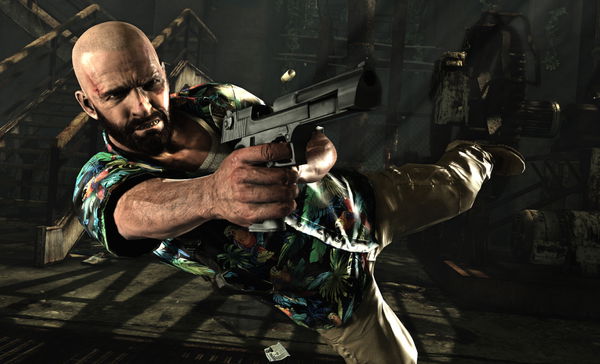 ---
---
Max Payne 3 has been out for nearly 10 years now, and many players have attempted to set hardcore speedrun records since the game's release. ThirstyHyena was the last person to hold the record, having finished the game in 1:30:58, till his time was beaten by Summit1g. Summit managed to finish the game in 1:30:52, and in the process set a new world record. He can be seen gasping in disbelief in his latest stream following his huge achievement.
ADVERTISEMENT
Article continues below this ad
ADVERTISEMENT
Article continues below this ad
Finishing the Hardcore mode of Max Payne 3 in 1.3 hours is no joke
Max Payne 3 isn't the most difficult game out there by any means. But that doesn't mean Rockstar makes it a piece of cake to complete the mode. Before players can even think about attempting the Hardcore mode, they have to finish the game in the game Hard mode. Doing that will unlock the Hardcore Mode. Players will have a much, much tougher finishing the story this time around. The game tries its best to restrict access to resources. And that, in itself, is a huge part of the challenge.
Watch this story: Biggest Xbox and Nintendo Announcements from E3 2021
Summit1g's recent accomplishment has earned him the top spot on the "Any % Glitchless + Cutscene Skip" category. And he even made a tweet about it.
Even though he currently holds the record for Hardcore mode speedrun, he still isn't entirely sure his new-set record will remain undefeated for long.
ADVERTISEMENT
Article continues below this ad
Max Payne 3's legacy
The game came out in 2012, and though the graphics might not be much compared to today's games, it still isn't horrifying. The story is engaging and ticks all the right boxes. Max Payne has left New Jersey in pursuit of a new life. He finds work as a bodyguard. And then everything falls apart and Max finds himself in the midst of chaos once again. Engaging and impactful, the game also features Max's deadpan dry humor that has become a staple of the franchise.
Even though the multiplayer lobbies might not be always filled, the campaign is still as good as it always has been. And gamers are welcome to give it a go.
ADVERTISEMENT
Article continues below this ad