Super Mario, Rick and Morty and Family Guy- Dele Alli Immortalizes Favorite Games and Shows With Tattoos
Published 08/04/2021, 1:07 PM EDT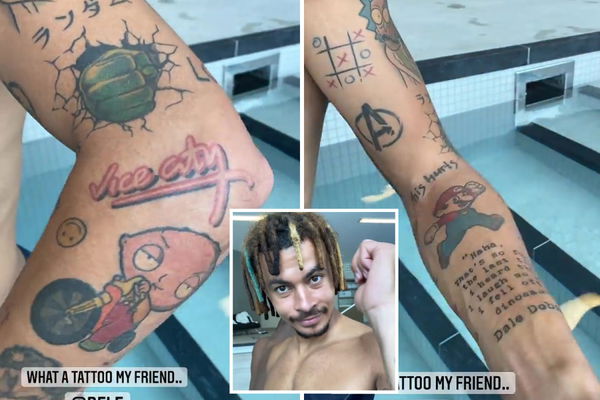 ---
---
Many people have tattoos these days, but more often than not, the tattoos are a tribal pattern or a shape that signifies nothing. But Dele Alli of Tottenham is not most people and his tattoos feature characters from his favorite video games, shows, and even anime. The tattoos were so good that his teammate, Sergio Reguilon, couldn't help but show off Alli's tattoos on Instagram. Many people who watched the story admired his collection.
ADVERTISEMENT
Article continues below this ad
ADVERTISEMENT
Article continues below this ad
Dele Alli has some sick tattoos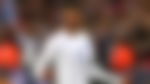 While it's unclear just how many tattoos he has, but the ones that catch the eye the most are Stewie, Mario, the Avengers logo, Rick and Morty, and the Vice City tattoo. It's probably a safe bet to assume each of these characters/shows/games has a special place in his heart.
Stewie is arguably one of the funniest, as well as sassiest, characters in Family Guy, and his having that tattoo probably tells of the love he has for Family Guy and Stewie. The Avengers logo is pretty self-explanatory, and it looks good. The Rick and Morty tattoo looks absolutely stunning, and the scene the tattoo depicts also is one of the more popular scenes in the series.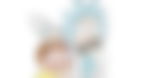 ADVERTISEMENT
Article continues below this ad
Watch this story: GTA 5 vs Cyberpunk 2077
The Vice City tattoo looks cool, and, even though he has never talked about it, people seem to believe it must have been his first GTA game he played, reasoning that is why he has the tattoo. And the last of the tattoos that attract eyes is Mario. Who doesn't like Mario? The first Mario game came out in the 80s, and the hat-wearing plumber has remained popular and etch his name in pop culture history. People speculate he grew up playing Mario.
ADVERTISEMENT
Article continues below this ad
All in all, his tattoos look great, and many people agreed when Reguilon uploaded the story. There's a good chance his outstanding collection of tattoos will only increase with time. Trending Stories