This FIFA 22 Player Brushes off Disability to Be Amongst the Top Players in the World
Published 10/30/2021, 2:26 PM EDT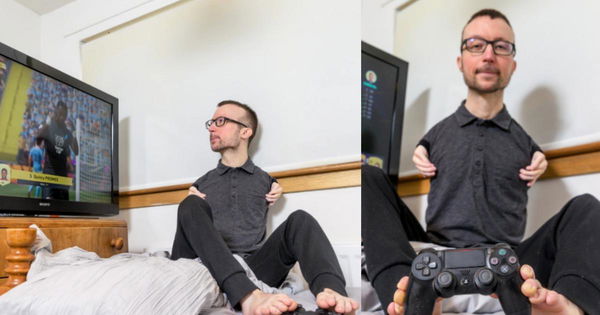 ---
---
It's all dedication and passion that matters in the end. A FIFA 22 player brushes off his disability to be one of the top players in the world. He was able to reach the Elite division by playing FIFA 22 with just his feet and nothing else. Isn't that something incredible and super inspiring? FIFA 22 streamer, James Toland (popularly known as Tolando77 on Twitter) has done something extraordinary here.
ADVERTISEMENT
Article continues below this ad
The franchise that was launched this month got a lot of attention from players all over the world. Many players started climbing the rank and played exceptionally, but none of these players will be as impressive and inspiring as James. Truly, "There's a way — then there's a James Toland way."
ADVERTISEMENT
Article continues below this ad
WATCH THIS STORY: The Best Games Releasing on PlayStation, Xbox, and Pc in November 2021
FIFA 22 champion
Toland plays the game with his feet due to a rare TAR syndrome. It is a rare blood disorder that leads to those suffering from this disorder being born with much shorter arms than usual. But this didn't stop him from playing and chasing his dream. He fought the hard battle and came out as the ultimate champion. Despite this syndrome, James' positivity towards life is truly majestic.
On Friday, James Toland shared this achievement on his official Twitter handles to celebrate the big day. The gaming community-appreciated James' dedication a lot. According to James Toland, football is his ultimate passion, and he was fantastic at computer games back in school days. He never used any kind of special controller in his life.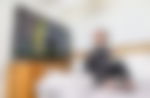 ADVERTISEMENT
Article continues below this ad
James is trying to make his living from gameplay streaming on YouTube and Twitch. His plan is to get as many followers as possible on his Twitch channel to get a comfortable living from it, just like Ninja. Toland also gets a lot of odd remarks from fellow players, but that doesn't stop him from chasing his dream. However, he believes that a cup of tea is the best way to keep everything normal and calm.
ADVERTISEMENT
Article continues below this ad
"A lot of people stream video games these days and make a comfortable living from it. I'm already getting a good following on my Twitch channel and doing YouTube live as well." He continued.