"What's the Point of the TOS Then": Alinity Calls for Stricter Measures Against Repeat Offenders Like Indiefoxx
Published 07/03/2021, 11:28 AM EDT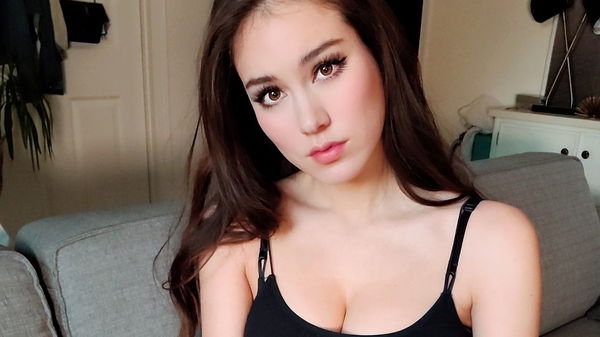 ---
---
Indiefoxx, a controversial streamer who's gained a lot of attention in recent times, finds herself banned on Twitch for the 6th time. She has a lot of followers, and the count only seems to keep going up. Her controversial content is to thank for this, and it is because of the same that she faces the ban. Twitch doesn't reveal the exact reason(s) for banning its streamers. So, as things stand now, no one really knows why she received the ban.
ADVERTISEMENT
Article continues below this ad
Indiefoxx has been on other social media platforms but doesn't seem too keen to let her fans in on why she was banned. As speculations surrounding her ban run amuck, other streamers like Alinity have voiced their opinion on Twitch's TOI, and preferential treatment.
Twitch's preferential treatment
ADVERTISEMENT
Article continues below this ad
People think that while some streamers do get the short end of the stick and reserve worse punishment for their actions, some very popular streamers, just like Indiefoxx, get banned time and again only to return to the platform very quickly. This has led a lot of people to think Twitch might be biased in how it treats its streamers, and this might be the primary reason bans don't last long for some streamers.
WATCH THIS STORY- Top-Selling PlayStation, Xbox, and Nintendo Consoles of All Time
Alinity took to Twitter to address the situation as well as express her own opinion. Needless to say, she doesn't seem too pleased with Twitch's handling of repeat offenders. She also that admits she, herself, has benefitted from this unfair treatment, but also believes it needs to stop.
ADVERTISEMENT
Article continues below this ad
I've been benefited by this blurred line before. I then thought it was messed up and I still do. We need consistency and equal treatment. What's the point of the TOS then?

— Alinity (@AlinityTwitch) June 29, 2021
This isn't the first time Indiefoxx has found herself in trouble for her content. Twitch has rules on what a streamer can and can't do in the video, and most of her bans can be attributed to indecent exposure. No one knows how long the ban will last, and but some people are thinking a long time. But that is unlikely.
ADVERTISEMENT
Article continues below this ad