What Makes Animal Crossing: New Horizons So Popular?
Published 08/12/2021, 10:28 AM EDT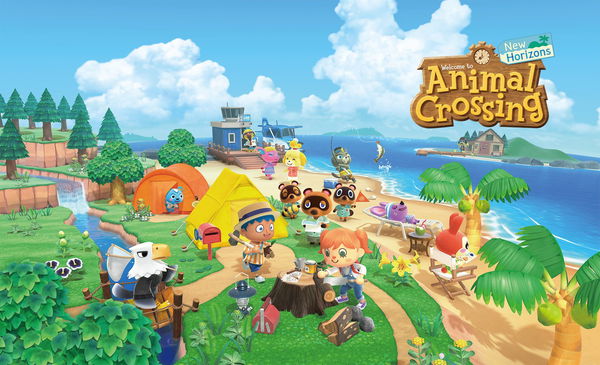 ---
---
Animal Crossing: New Horizons is a life-simulating game that Nintendo released in 2020. Similar to its predecessors, this fifth installment combined fan-favorite villagers with a unique open world experience. Following its release, New Horizons took over the Nintendo gaming world. It sold five million digital copies within its first month of release. By March 2020, the game sold over 13 million copies worldwide.
ADVERTISEMENT
Article continues below this ad
While is success was not foreseen, it is certainly not undeserved. The game offers a host of gameplay features that its competitors cannot match. At the beginning of the game, you will be placed on an island and introduced to central characters like Tom Nook and Isabelle. Although the game does follow a certain storyline in terms of tasks, you must complete at the start, it turns into a completely free experience where you can do whatever your heart desires.
Watch this story: Video Game Franchises returning to consoles
ADVERTISEMENT
Article continues below this ad
Why Animal Crossing: New Horizons became a global phenomenon
ADVERTISEMENT
Article continues below this ad
Players can end up enjoying the game for hours on end due to the endless number of activities that it offers. Fishing is a crucial part of New Horizons. Whether it be collecting all 80 species of fish or hooking the coveted Golden Trout, there is always something new to do. In addition to fishing, players can also take part in activities like landscaping, catching bugs, crafting furniture, among others.
Nintendo should also be commended for their consistency with updates to the game. Throughout the year, there will be a plethora of in-game festivals to enjoy. Some of the major ones include 'May Day', 'The Festivale', and 'Bunny Day'. During these events, Nintendo releases themed items and outfits that players can collect which add to their appeal.
Apart from this, New Horizons also adapts to the seasons, depending on which hemisphere of the world you live in. For instance, if you are playing in July, it will be Summer in the Northern Hemisphere, but Winter in the Southern one. Additionally, depending on the season, you will be able to catch different varieties of wildlife.
ADVERTISEMENT
Article continues below this ad
The fact that New Horizons released at an opportune time when players were confined to their homes only boosted its sales. Animal Crossing's world allows players to escape and let their creativity take over. What is your favorite aspect of Animal Crossing: New Horizons? Let us know in the comments down below.
Trending Stories