Why Is Shroud so Famous? Understanding How the Former CS:GO Pro Is Still Dominating Twitch
Published 07/03/2021, 2:24 PM EDT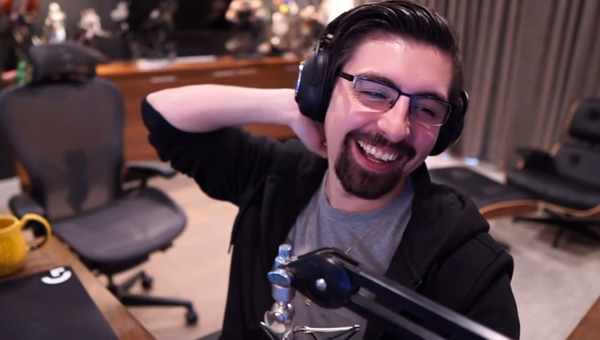 ---
---
Michael Grzesiek, better known to gamers as "Shroud", is one of the most popular streamers in the world. And his ridiculously good aim is still as talk about in the gaming community as it was a couple of years ago. Shroud was born in Canada in the month of June in the year 1994. And since his teenage years, he's walked down the road that leads to video game fame and has never looked back.
ADVERTISEMENT
Article continues below this ad
Shroud: Early years as a CS: GO Pro
Shroud's professional gaming career took off with CS:GO. In 2013 Shroud took his first steps in the competitive world of Esports with the team Slow Motion. He later switched teams to Manajuma and was eventually a member of CompLexity Gaming, Cloud 9 would soon take over CompLexity, and Shroud would get a permanent spot on the team.
ADVERTISEMENT
Article continues below this ad
In 2017, he stepped away from the frontline, playing for Cloud 9. He wanted to be a streamer for Cloud 9 and stream full time. But his days with Cloud 9 were numbered as he would make it official that he was retiring from CS:GO, and what followed was his departure from Cloud 9.
2018-present
Shroud has been streaming for nearly 10 years now, and he's managed to develop a huge subscriber base both on Twitch and on YouTube. And CS:GO paved the way for him to become what he is today. But that doesn't mean Shroud hasn't played other games. Shroud is a force to be reckoned with in many a game other than CS:GO. The games he's played over the years include major titles like PUBG, Call of Duty, Apex Legends, Fortnite, and even the popular shooter from last year: Valorant.
Playing so many games was a good thing as it brought him new viewers who were interested in one title and not another. It's also one of the ways he has kept his popularity from dwindling. In early 2019, he hit a milestone. He had managed to acquire over 100,000 subscribers on Twitch. Even though this number is nowhere close to the current number of subscribers he has on Twitch, the achievement, at the time, was considered a huge deal.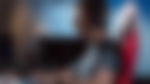 Since 2016, Shroud has managed to deliver nearly 10 hours of content on Twitch. Reports suggest most of that time has gone into streaming PUBG. But he's also made a name for himself playing Valorant and Apex Legends. And it would seem like his viewers love to see their favorite streamer stream these games, because Valorant and Apex Legends also happen to be the games that have got him the most views.
The decision to switch to Mixer following Ninja
Even though his popularity was never exactly at risk, there was a time in his career when he made a certain choice. And some of his subscribers didn't like this choice. 2019 marked the rise of Mixer, Microsoft's own streaming platform that, some claimed, had better features than Twitch. Ninja, another popular name in the gaming/streaming community, had announced he was going to be streaming on Mixer exclusively. A couple of months from Ninja's announcement, Shroud announced he would be doing the same thing.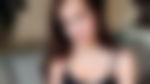 Soon they were both on Mixer, and things weren't looking too bad for them, even though there were fans who would much rather they'd stayed with Twitch. In 2020, just as abruptly as it had got big, Mixer shut down. Both Ninja and Shroud were contractually bound to only stream on Mixer. And the site shutting down meant they would finally be released from their exclusivity deals. Furthermore, there was a chance the famous streamers might return to Twitch.
Shroud's release turned out to be a good thing for him. Not only did he make his long-due return to Twitch, but also made some good money prior to the return. When it was announced that Mixer would be shutting down, it was also revealed that Facebook and Microsoft had joined forces. Facebook wanted their top stars, Ninja and Shroud, to stay. So they offered Ninja and Shroud a lucrative deal. But both would say no and make millions of dollars as a result.
Sources: Facebook offered an insane offer at almost double for the original Mixer contracts of Ninja and Shroud but Loaded/Ninja/Shroud said no and forced Mixer to buy them out. Ninja made ~$30M from Mixer, and Shroud made ~$10M

Ninja and Shroud are now free agents

— Rod Breslau (@Slasher) June 22, 2020
ADVERTISEMENT
Article continues below this ad
Shroud Returns to Twitch
Shroud announced in August last year (2020) that he would come back to Twitch. This pleased his Twitch subscribers as they would be getting back their favorite streamer. His return was met was rejoice. And his streams from that day got great views and gained him, new subscribers, as well. Nearly a year into the future, he currently has over 9 million subscribers on Twitch. And over 6 million subscribers on YouTube. Needless to say, he is doing better than ever. At this point, it would be fair to say that he had managed to keep himself relevant by keeping his audience engaged through playing different games and making unique content out of these games.
Shroud's legacy will only grow with time.
ADVERTISEMENT
Article continues below this ad