Will Battlefield 2042 Run Smoothly on PS4 and Xbox One Consoles?
Published 07/06/2021, 9:55 AM EDT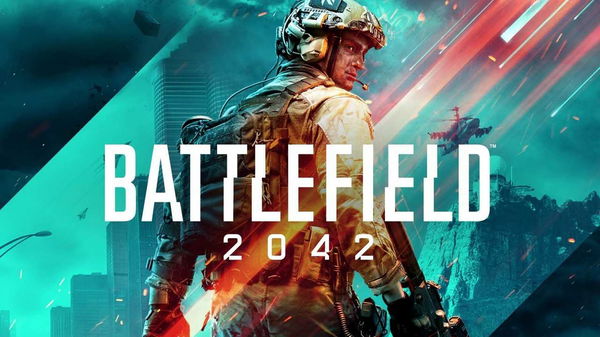 ---
---
If recent history is anything to go by, some games don't work super well on last-generation consoles. Case in point: Cyberpunk 2077. The game, even with all its thousands and millions of bugs and glitches, works better on modern consoles than last-gen consoles. Cyberpunk 2077 was released on all major platforms, but the game wouldn't run properly on last-gen consoles. Gamers who'd bought the game were infuriated, leading to refunds. Sony had the game removed from the PS store. Will Battlefield 2042 be a similar story?
ADVERTISEMENT
Article continues below this ad
By the looks of things so far, it is unlikely that Battlefield 2042 will be a similar disaster. First of all, DICE has been made an established franchise out of the Battlefield games. Meaning, even though the franchise has had its ups and downs, there is a certain level of consistency that DICE maintains for all their releases. If they were super inconsistent, then DICE wouldn't be making an anticipated new Battlefield game for 2021.
All that said, there will be some differences between the current-gen release of the game and the previous-gen release of the game. And that is to be expected since both versions will also come with different price tags. The current-gen version will undoubtedly cost more than the previous-gen one.
ADVERTISEMENT
Article continues below this ad
Battlefield 2042 on PS4 and Xbox One
Even though the game is expected to be very much playable on last-gen consoles, there will be some downsides, compared to the Xbox Series and PS5 version. Unable to utilize much of the tech available on the Xbox Series consoles and the PS5, Battlefield 2042 for the PS4/Xbox One might not be graphically on par with the's slightly more expensive counterpart.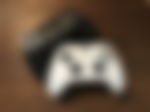 DICE has decided to reduce the map size for the PS4/Xbox One version. And with a reduction in map size, players can expect a tougher and more intense game. Textures might also not look as good on this version of the game, compared to the other version. And there might even be fewer effects.
A reduction in map size has implications. And here, it means the maps will also be less populated than the current-gen version of the game. The maps will only see 64 players. If DICE let 128 players battle it out in a small map, only chaos would ensue. The reduction in map size ensures that doesn't happen and the game stays fun and fair.
WATCH THIS STORY: Ten Mightiest Weapons of Genshin Impact 
But owners of last-gen consoles needn't fret. Even though the game might feel slightly less than the current-gen version of the game, Battlefield 2042 will still provide a fun new experience. And it's an undeniable improvement over the last game. Players who buy the game for the PS4 or the Xbox One will be able to upgrade the game for next-gen consoles completely free of cost.
Battlefield 2042 on Xbox Series X/S and PS5
Owners of these Xbox Series/PS5 consoles can rejoice. They will get to experience the game in all its glory. The current generation of consoles can offer technological benefits that previous generation consoles just can't. These powerful consoles will get the game with a full map and no downgrade, in terms of graphics. The graphics and visual quality of the game are expected to be much better when compared to previous-gen consoles.
The map on these current-gen consoles won't be reduced. This means that players will get to explore a much bigger map. And again, in an attempt to keep matters fair and engaging, these maps will set the field for 128 players to battle it out. Visual and environmental effects will look as great as can be and will provide an immersive experience.
ADVERTISEMENT
Article continues below this ad As has been mentioned before, the price of the current-gen version of the game will be more. And if a player has a console from both generations, then they can just buy the game for the PS4/Xbox one and upgrade it for free. We have a release date for the game for later this year. But before that, the game will go through the alpha and beta tests.
Battlefield 2042 comes out on October 22, 2021, and it will run just fine on all consoles. And it will provide players with an alternative to Call of Duty titles like Warzone, and gamers can't wait to experience what Battlefield 2042 has in store for them.
ADVERTISEMENT
Article continues below this ad