'Evil Son of a Bi*ch': Author Reveals How Michael Jordan Played a Part in Bulls' Break Up
Published 05/26/2021, 12:34 PM CDT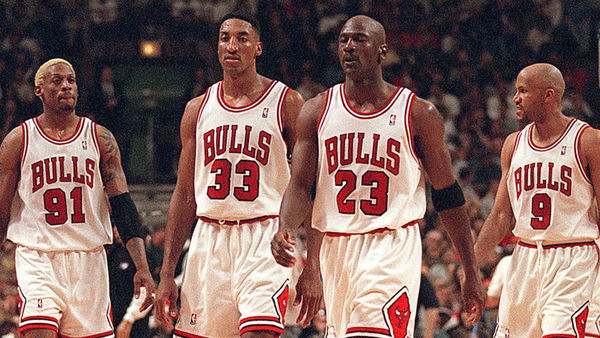 ---
---
Along with the respect and godly resolve that Michael Jordan is associated with, there comes a package of criticism and bitterness that surrounds him. Over the years, numerous reports have circulated referring to Jordan's habit of throwing derision at his peers. Other than the tale of his six championships, many teammates have revealed incidents of the Bulls star's demeaning nature.
ADVERTISEMENT
Article continues below this ad
MJ always wanted it all. Losing was just not an option for the big man. And on his way to the top, he often belittled his teammates to get a win.
Controversies that surrounded Michael Jordan throughout his career
ADVERTISEMENT
Article continues below this ad
From showing open hatred for Jerry Krause to punching Steve Kerr in the face, Jordan had his share of conflicts. In the Netflix docu-series, 'The Last Dance' that released last year, Michael Jordan was celebrated as the greatest to ever play the sport. However, it also revealed some parts of the controversies that he pulled with the players and coaches.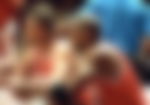 So far, many have criticized MJ for his attitude and behavioral issues that burst in practices and team buses. Roland Lazenby, the author of the book 'Michael Jordan: The Life', recently opened up about it on 'Off The Ball'. He believes that these skirmishes from his end did turn into a breakup for the Bulls.
"All of these stories about Jordan, this impossible person, the anger, and the way he would ridicule and belittle people on the team bus including Jerry Kraus. That really played a huge part in the breakup of the Bulls," Roland added. "And that was one thing that really was sort of downplayed out of all the excellent work done for the Last Dance series."
Jordan's petty habits
Roland had spent a lot of time getting to know Jordan and interacting with him while he researched the legend's life for the book. While the good bits were always evident, Roland had some peculiar questions ready to field to Jordan.
"I suddenly started building this rapport with him. And I had to ask him, 'Are you this evil son of a bi**h? Are you this guy that will reduce anyone around you to a puddle of tears?' And I had to figure out how to say that to the great Jordan."
Questions that were unanswered
The sports author found a diplomatic way of confirming the rumors and anecdotes regarding MJ's bad image. Since he couldn't be direct about it, he interrogated Jordan in a subtle manner to address the famous bus incident with his teammates. And to this, the Bulls' man replied, "I can be very hard."
Moreover, Michael even enjoyed it like any other taskmaster. Roland confirmed that he was quite comfortable in accepting that it was all true.
"But it had a purpose," he said. "Jordan also showed in lots of ways he was capable of great compassion, just don't expect it in the middle of the game on an NBA floor."
ADVERTISEMENT
Article continues below this ad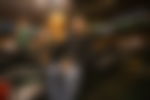 With several trophies in hand, there is a bitter background to everything Michael Jordan has ever achieved. Beliefs have been split into two across the league. While some say it was a horrific price to pay for a win, others believe it was a competitive and determined move by Jordan.
Do you think this was the major reason for a championship team like the Bulls to part ways?
ADVERTISEMENT
Article continues below this ad