Lewis Hamilton, Who Inked Muhammad Ali On His Body, Reveals Choosing The Path Taken By The Original GOAT
Published 09/25/2022, 1:05 PM EDT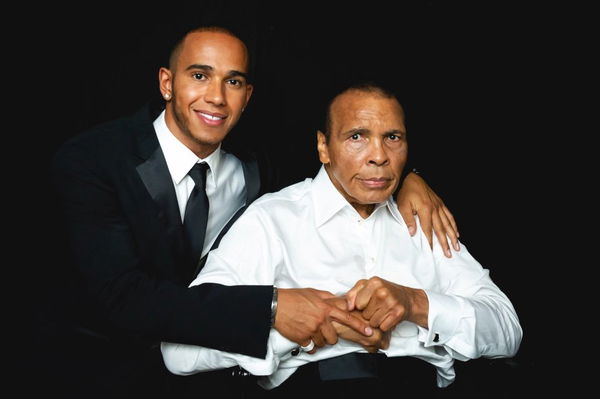 We all know the impact the Boxing Legend, Muhammad Ali, had on Lewis Hamilton. In an interview with The Sun, Hamilton talked about his love for the man and the inspiration he was to him growing up. He reiterates that Ali was indeed the greatest sporting icon of all time.
ADVERTISEMENT
Article continues below this ad
Hamilton has always been in awe about Ali's accomplishments and what he portrayed as a role model. So much so that Hamilton even got himself a tattoo of the legend on his right calf. Ali stood up for things that needed to be talked about in society and Hamilton admires him for setting a benchmark to follow through.
ADVERTISEMENT
Article continues below this ad
Lewis Hamilton shared, "I looked at Superman—who is not real and didn't look like me—but I just loved what he (Muhammad Ali) stood for, along with F1 legend Ayrton Senna, who was from Brazil."
He further added, "I remember growing up and watching TV and it is always a shock to then find yourself in the presence of certain individuals, powerful people who are doing great things."
Inspired by the evergreen legend, Lewis took the initiative to bring about change within F1 as well. He believes representation goes beyond slogans and wanted to do something real. Talking about his efforts, he said, "Initially, I didn't think Formula One was going to get involved. I am really grateful I was able to engage them and they have been so forthcoming."
"I see that responsibility. It is not about me, it is about making a difference in what we have here. Ali is an icon, but there are so many people with incredible stories."
In Lewis Hamilton's efforts to keep his favorite icon's name thriving after his passing, he also dedicated one of his wins to Ali.
Lewis Hamilton dedicated his 2016 Canadian GP Win To Muhammad Ali
Muhammad Ali passed away on June 3rd, 2016. In the F1 2016 season, Hamilton got a smooth victory at the Canadian Grand Prix. Going neck to neck with Ferrari's Sebastian Vettel, with Vettel in the lead for the first 12 laps, Hamilton rose to the challenge.
He overtook the Ferrari man eventually who was on a two stop strategy, while Hamilton was on a one-stop strategy. Vettel's effort to make up for his lost time didn't quite go his way and couldn't catch up with the Silver Arrows driver.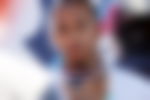 On his victory lap, Hamilton gleefully remarked on his radio, "Float like a butterfly, sting like a bee. That was for Ali," quoting the famous Muhammad Ali.
ADVERTISEMENT
Article continues below this ad
Post the race, he shed light on remembering his icon toward the last few laps. He said, "I don't know why, but the last 15-20 laps I was thinking about him and some of his fights. And how I was able to flow with the car for some reason and it was almost like when he was like 'float like a butterfly and sting like a bee'."
"I very rarely do dedicate races to anyone, but it's an honor for me to be able to do so for him."
ADVERTISEMENT
Article continues below this ad
Watch This Story: The Real Truth About Lewis Hamilton Zendaya Dating Rumors
Nelson Mandela was sure surely right when he said, "Sport has the ability to change the world". Shaping so many minds, legends create legends. Thanks to the iconic Muhammad Ali, that we now have a Lewis Hamilton.