2021 Aston Martin F1 Car Unlikely To Sport a Pure British Racing Green Livery?
Published 02/26/2021, 2:34 AM EST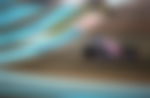 ---
---
Aston Martin will continue their association with Best Water Technology (BWT) company for the 2021 season. This will continue a relationship which saw the Austrian company be the title sponsor. This will be remembered by fans of the team as the team having a very striking pink existence.
ADVERTISEMENT
Article continues below this ad
BWT enjoyed a four-year period as Racing Point's title sponsor. BWT also has a pre-existing relationship with the British team's driver Lance Stroll.
There were reports that, as Racing Point got rebranded to Aston Martin and with  Cognizant signed as their title sponsor for the 2021 season. BWT would be turning to other F1 teams to sponsor for 2021.
ADVERTISEMENT
Article continues below this ad
According to reports, Haas and Williams were rumored to be front-runners. But, the Silverstone-based team beat them to the punch.
Aston Martin will no longer be a 'Pink Panther'?
With this deal over the line, will pink be a prominent color on the car? According to Aston Martin, the answer is in the negative. The team has described this sponsorship as a 'partnership'.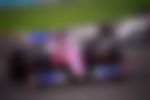 As reported by Planet F1, the British team are quoted as saying that "the look and feel of the new team will be very different, featuring an all-new base colour." The base color hinted here is widely expected to be British racing green.
However, the team is open to giving a subtle nod to the pink of BWT saying that "today's news ensures that subtle BWT brand accents, as well as BWT brand logos, will remain a feature of the all-new Aston Martin Cognizant Formula 1 team livery."
The Silverstone team to give green color a comeback on the grid
The British team is expected to launch their 2021 challenger, the AMR21, on March 3. From sneak peeks on social media, the car will most probably sport a British racing green livery.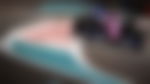 This will also mark the comeback of green on the track since the green monstrosity of Caterham in 2014. The Caterham also sported a British racing green livery.
ADVERTISEMENT
Article continues below this ad
So, the AMR21 livery will most likely be of that shade. 2021 will mark Aston Martin's long-anticipated return to F1 after 60 years.
The buzz has been very palpable, all eyes will be towards their car launch on March 3.
ADVERTISEMENT
Article continues below this ad