Aston Martin Suffer Minor Hiccups With Vettel During F1 Testing
Published 03/12/2021, 6:13 AM EST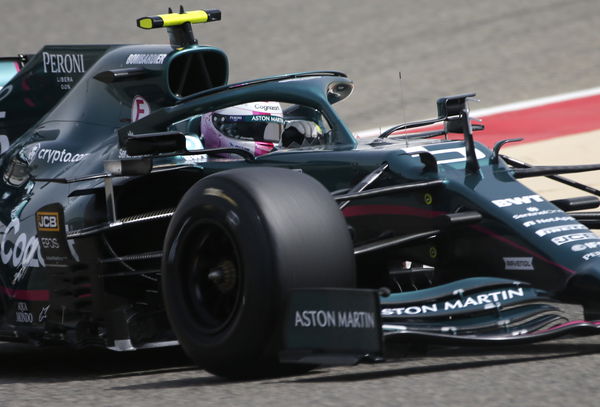 ---
---
Day 1 of pre-season testing has not gone smoothly for the teams preparing for the 2021 season. The day already saw Mercedes suffer a delay in starting the test due to gearbox trouble. But they're not the only team to have suffered setbacks. Aston Martin have also been stymied in their bid to tune-up for the 2021 season.
ADVERTISEMENT
Article continues below this ad
Aston Martin will make their return to F1 for the first time in 6 decades. The team has been hyped in the run-up to the 2021 season.
They are looking to mark their return by hoping to compete with the teams at the top of the food chain. They have made a huge splash by signing a 4-time World Champion in Sebastian Vettel to their lineup.
ADVERTISEMENT
Article continues below this ad
Aston Martin also suffer from reliability issues on Day 1 of testing
According to reports, Aston Martin became the latest team to suffer from reliability issues with their 2021 car. They joined Mercedes and Haas to become the 3rd team suffering with technical trouble.
The report stated, "After gearbox problems for Mercedes and Haas, now the Aston Martin has also stalled with a problem. Sebastian Vettel stopped at the end of the pit lane. The problem is unconfirmed at this stage. 
"After problems for Mercedes, the Aston Martin is now also stuck in the garage after Vettel came to a standstill at the end of the pitlane."
This comes after Vettel had a very encouraging start to his Aston Martin career, clocking in 39 laps in the AMR21. This contrasts with the fortunes of their engine supplier, Mercedes, in the morning session. 
Valtteri Bottas failed to appear on the track after completing just 1 lap. But as the reports filtered through the paddock about Mercedes' gearbox problems, Vettel ended his run prematurely.
GPBlog are, however, unsure whether it is the same gearbox problem that plagued Mercedes or something else that ails Aston Martin.
Can the British team be a competitor or just a jazzy addition to the grid?
Aston Martin have had success in their previous guise as Racing Point. This finally culminated in the team getting their first race victory in F1 in 2020. 
But can they build on that success for 2021 and beyond? They have the building blocks in place to succeed, but they should not fall into the trap of investing too much too early. 
ADVERTISEMENT
Article continues below this ad
The team has functioned in F1 as this punchy underdog, but will the power of the brand name 'Aston Martin' force them into behaving like a big team?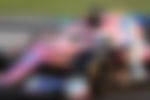 They should look to emulate the success of Red Bull when they took over from the old Jaguar team. They need to invest in the right people and not blow all their money into making a splash.
ADVERTISEMENT
Article continues below this ad
How they make these decisions will determine their place in the pecking order.