'This Is Where It Gets Serious' – Aston Martin F1 Post Update After Dismal Practice in Bahrain
Published 03/27/2021, 3:49 AM EDT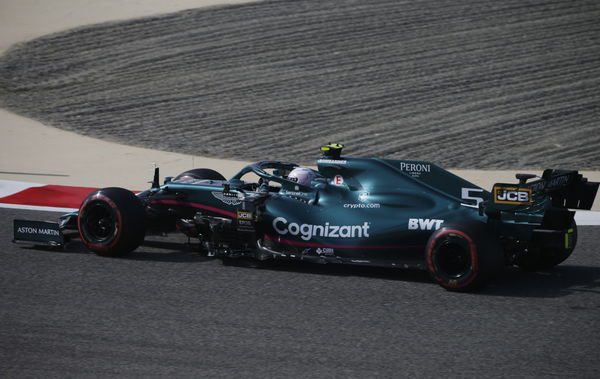 ---
---
Aston Martin have made their comeback to F1 after a period of 61 years. They will take the place of 2020 upstarts Racing Point on the grid in 2021. The British team would love to make an immediate impact to celebrate their return to the sport. However, they wouldn't have been happy with the performances in free practice before the Qualifying for Bahrain Grand Prix.
ADVERTISEMENT
Article continues below this ad
The British team have seen a fall in performance from their previous entity of Racing Point. In 2020, thr team had the fastest car on the grid, and thus, finishing fourth in the Constructor's standings was quite unfortunate.
However, as the team has looked to transition to Aston Martin, they have faced a drastic downturn in pace for 2021. They were unreliable during the pre-season testing in Bahrain between March 14-16.
ADVERTISEMENT
Article continues below this ad
Aston Martin put out an uplifting message on social media as F1 return doesn't go as planned
In a story from their official Instagram account, Aston Martin have said that even though the first day of the race weekend didn't go as planned, it was all about learning about the AMR21. Now, they anticipate doing much better during Qualifying and believe that it will be a true measure of their pace.
https://www.reddit.com/r/formula1/comments/mdw502/from_the_aston_martin_instagram/?utm_source=share&utm_medium=web2x&context=3

However, the fact that they've had to put out this story doesn't make for great optics. During Free Practice 2, Lance Stroll was 0.546 seconds behind the grid-leading Red Bull of Max Verstappen. The Aston Martin was also significantly slower than their rival for third in the Constructor's in 2021, McLaren. The drivers of McLaren have not been impressed by the pace shown by the MCL35M post the session, despite them doing very well.
So, imagine if McLaren manages to unlock another level in Qualifying; that's one team ahead of Aston Martin.
The Ferraris have looked much improved from the last year. AlphaTauri, this year's potential surprise packages, have also been pretty rapid around the circuit. So, Aston Martin are already behind the eight ball at the moment and will need to show massive improvement.
Is Sebastian Vettel gearing himself up for another disappointing year in 2021?
From the early indications, it looks as though Sebastian Vettel has swapped one dysfunctional team for another in 2021. Nothing has gone right for the German since he made the switch to the Silverstone-based team; he suffered from reliability issues related to the gearbox during the pre-season test, which led to him not getting enough laps in his new car.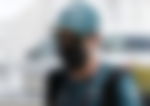 His lack of feel of the AMR21 was exacerbated further as he was nearly a full second slower than Max Verstappen during the free practice.
ADVERTISEMENT
Article continues below this ad
So, will his troubles continue into 2021? It sure looks like it.
But he should not panic and let this affect his confidence. Let's hope Vettel's troubles are resolved as the season draws on.
ADVERTISEMENT
Article continues below this ad
Read More:- Sebastian Vettel Not Yet Fully Comfortable With 2021 Aston Martin F1 Car