Ferrari's Sainz Refuses to Become Like Lewis Hamilton: "Will Not Suddenly Go Into Fashion"
Published 02/11/2021, 7:50 AM EST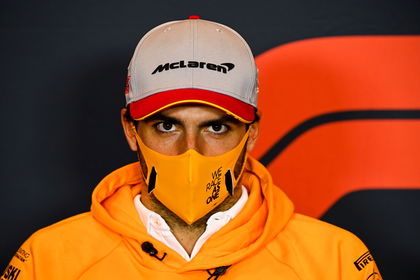 ---
---
Carlos Sainz has signed a two-year contract with Ferrari for the upcoming 2021 season. The Spaniard is vocal about not using his status as a Ferrari driver for personal commitments. 
ADVERTISEMENT
Article continues below this ad
This has come on back of Lewis Hamilton having interests outside the sport, which mainly featured in the field of fashion. He has launched sustainable and vegan fashion lines through his collaboration with Tommy Hilfiger.
It could be seen by many as a dig at Hamilton's larger-than-life personality in the sport. However, this could be a pure coincidence. Sainz has a personality that is essentially humble, and it is difficult to picture him having a go at Hamilton.
ADVERTISEMENT
Article continues below this ad
Sainz comes into the 2021 season with a very encouraging two-year stint with McLaren under his belt. In two seasons at the team, he finished sixth in the Driver's standings in both seasons.
Sainz will not change his personality despite being a Ferrari driver
Upon being asked if he would use his status as a Ferrari driver for personal reasons, Sainz said, "If there's one thing I am, I don't know how to say it but I just like being myself." 
The Spaniard thinks that people should like him for his personality and not expect him to change.
"I'm not planning on exploring one side of my image or the other. Whatever I am you will see on social media and if new brands want to join me on that adventure and that attracts sponsorship which joins with my personality, the way of being as a person… I am obviously a very familiar guy."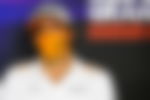 He thinks of himself as a normal guy. The 26-year-old said, "I keep wanting to go back to Spain and spend time with my dogs, with my family, and my friends. I don't have a lifestyle, honestly, that differs from what a normal guy is.
"If I become more famous for being a Ferrari driver, that will not change my approach. I will not suddenly go into fashion or anything other than what I am being."
The Spaniard's expectations for 2021 
Sainz will partner with Charles Leclerc for the 2021 season in what will be Ferrari's youngest driver line-up since 1968. The Spaniard will add a great level of consistency and will race hard every race.
His consistency and humbleness for McLaren was such a refreshing watch. He drove so well, finishing between fourth and seventh in his last seven races with the team.
ADVERTISEMENT
Article continues below this ad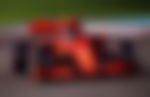 This run of consistency helped McLaren secure third place in the Constructor's standings, their highest finish since 2012.
Sainz's new team, however, endured a very troubling season in 2020, finishing sixth in the Constructor's Championship.
ADVERTISEMENT
Article continues below this ad
Thus, the Italian team are looking to bounce back from that season and are hoping this line-up will help them return to their glory days.