Charles Leclerc Maintains Confidence in The Face of Defeat: "I'll Fight To The End"
Published 09/28/2022, 9:28 PM EDT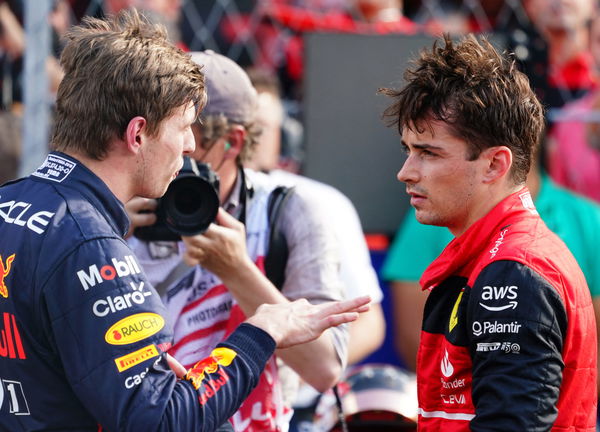 Red Bull's Dutch Lion has made waves in the world of Motorsport. As Lewis Hamilton said, Max Verstappen and Red Bull are almost 'unbeatable' this season. Ferrari's Charles Leclerc is Max's biggest rival in 2022. However, by how much is Max leading?
ADVERTISEMENT
Article continues below this ad
Max Verstappen is in the lead with a whooping 116-point mark. This is a rather enormous gap to make up for and with only a few races left over for the season, the end result seems pretty clear for most viewers and teams.
However, Leclerc has a different approach to the situation.
ADVERTISEMENT
Article continues below this ad
As quoted by DAZN, Ferrari's Charles Leclerc believes he can overthrow the Dutch Lion as he said, "It gets harder, but in the end nothing is impossible and I will fight to the end." [Translated using Google]
As Max and Leclerc's rivalry dates back to karting days, Charles exclaimed, "Max and I didn't know we would be racing in Formula 1 at the same time."
"Of course, if you were in the car, you would never leave room for someone else to overtake you. During karting, my biggest rival was probably Max," he concluded.
As the rivalry that has now bloomed into the more dramatic field of F1, Leclerc also mentions how there has been space for mutual respect that also took precedence as they both grew, respectively.
Max Verstappen On Past Rivalries: Lewis Hamilton vs Charles Leclerc
The Flying Dutchman is all the rage in F1 presently. The man is a few wins shy of breaking the record for the most wins in a season.
Last season Max Verstappen gave us as good a notice-worthy performance as he did this season so far. Last year, however, Max was neck to neck with Mercedes' seven-time World Champion, Lewis Hamilton. This year, whilst Lewis worries about bagging zero wins, Verstappen is head to head with an age-old rival, Ferrari's Charles Leclerc.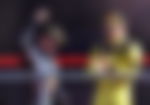 As per the Dutch Lion, having asked how his experience has been, he stresses that the experiences are incomparable.
ADVERTISEMENT
Article continues below this ad
He said, "The cars are completely different, you're fighting a different team. The points lead, of course, nobody expected it to be like this."
"I don't think it really portrays how the season has gone in terms of competitiveness because all the races we have had, I don't think there has actually been one where we have been, let's say, really dominant. It has always been really fine margins and I expect that to continue," the Dutchman concluded.
ADVERTISEMENT
Article continues below this ad
Watch This Story: Timeline of Kelly and Max Relationship
With the Singapore Grand Prix around the corner, and the consistent F1 drama on our hands, who are you rooting for?
Edited By: Ranvijay Singh