Daniel Ricciardo Jokes About F1 Salary at Renault: "Was Like Five Times the Amount!"
Published 04/07/2021, 5:22 AM EDT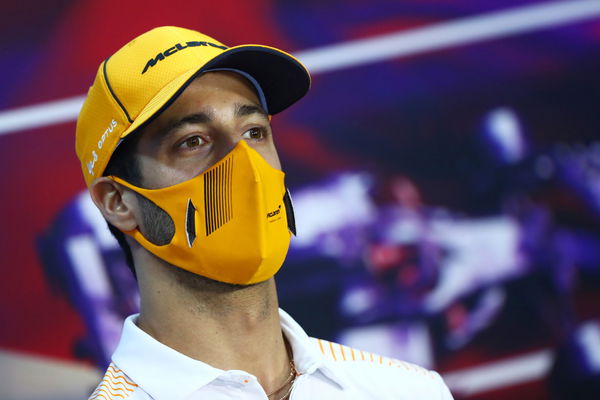 ---
---
Daniel Ricciardo is one of the funniest people on the F1 paddock and has time and again come up with some humorous quips over the years. He also has a habit of using humor to deal with just about everything, and he did the same with his salary as a driver. In a video for F1, he joked about googling his salary at Renault.
ADVERTISEMENT
Article continues below this ad
The Australian has been on the lookout for a team that will support him in his bid to win a world title before he retires. Over the last four years, he has switched from Red Bull to Renault and now to McLaren, where is hoping to show both his funny and competitive side.
Daniel Ricciardo jokes about his salary
ADVERTISEMENT
Article continues below this ad
In a video for F1's YouTube channel, Ricciardo was asked when was the last time he had looked himself up on the net. He hesitated, saying he wouldn't lie and say he hasn't, but he couldn't remember at the time.
However, once he remembered, he said, "When I signed with Renault, I think one of the first things was Daniel Ricciardo's salary."
The Australian continued and joked, "I was curious to see if it was accurate or not. One of the things I did. It was off. It was like five times the amount!. I'm just kidding, it really wasn't."
Despite this funny moment, McLaren will greatly compensate Ricciardo for his services for the 2021 season. According to sport contract experts Spotrac, he will allegedly be paid 17 million dollars, which will make him one of the highest-earning drivers on the grid.
Will the Aussie return to the spotlight with McLaren?
The Australian had a pretty nondescript two years with Renault in 2019 and 2020. He only managed to get two podiums across his two-year stint with the French team, which would have disappointed him greatly.
ADVERTISEMENT
Article continues below this ad
However, he enjoyed a solid, if not spectacular debut for McLaren in the season-opener at Bahrain.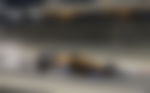 So, he will want to hit the ground running by getting accustomed to the car as quickly as possible. He will also want to send a message to teammate Lando Norris that he will bring his A-game every time. If that happens, one can expect Ricciardo to be on the podium regularly and performing the 'Shoey" while there.
ADVERTISEMENT
Article continues below this ad