Daniel Ricciardo: Mercedes Dominance a "Motivation" for F1 Success
Published 03/22/2021, 5:30 AM EDT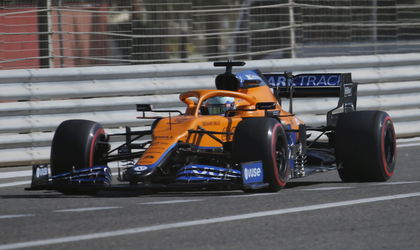 ---
---
Daniel Ricciardo will be swapping from the black and yellow of Renault to the papaya orange and blue of their former customer team in McLaren. The Aussie is a very fast driver and will be hoping that he can perform better at the British team than he had done at Renault. However, Ricciardo realizes Mercedes' dominance will hamper his dream of being a world champion soon.
ADVERTISEMENT
Article continues below this ad
The 31-year-old had made the surprise decision in 2018 of switching from title contender Red Bull to the improving midfield team of Renault for the 2019 season. However, the Aussie has not had the amount of success that he expected to have in Renault. He only managed two podiums across the two years he spent at the Enstone-based team.
This has to be contrasted with the amount of success McLaren were able to get with the French team's power unit. Combine this with the fact that the British team will make the switch to the class-leading Mercedes power units in 2021, it is not the most surprising decision by Daniel.
ADVERTISEMENT
Article continues below this ad
Daniel Ricciardo admits the dominance shown by Mercedes tough for anyone to match
In an interview, Ricciardo was asked to give his thoughts on the Mercedes stranglehold on the sport. He acknowledged the German team's greatness but refused to be downcast by it. He said,
"With the Merc dominance it would be easy to get frustrated and bitter toward that success, but I try not to be that person. If anything I take my hat off, they are doing a good job. We have to just find a way to match them. That's a motivation."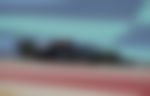 The Aussie also offered a humorous take on how Mercedes can do so well.
"I was about to say it's not rocket science but it kind of is rocket science. Maybe if I don't have the best car on the grid, what if I did win a race? How much more currency and respect that would get? There is always a good underdog story waiting to be written. One I hope to write."
ADVERTISEMENT
Article continues below this ad
Can McLaren be the team to fulfill the Aussie's ambitions?
McLaren are bringing in one of the premier overtakers in the sport, so he will always be competitive. What vindicates Ricciardo's decision is the strides the team has made. They have made key changes on and off the track to help them reach the position they find themselves in for 2021.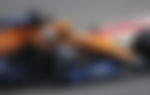 The team is hoping that the switch to the powerful Mercedes power unit can propel them to further heights. The British team will hope that the power unit of Mercedes gives them that boost to win races.
ADVERTISEMENT
Article continues below this ad