Daniel Ricciardo Risked Falling Into a "Trap" With "Constant Team Switching": Hakkinen
Published 03/28/2021, 12:33 AM EDT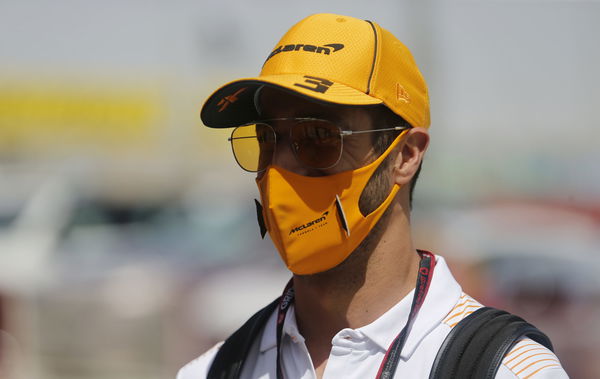 ---
---
Daniel Ricciardo will be racing for his third team in four years as he has signed for the resurgent McLaren for the 2021 season. He made the switch from the French team Renault as he didn't see the team making any tangible success on the track.
ADVERTISEMENT
Article continues below this ad
While people have questioned his constant switching between teams, former F1 World Champion Mika Hakkinen believes that even though changing teams is hard for most drivers, he thinks Ricciardo has landed on the right team in McLaren.
Ricciardo didn't have the success he'd hoped to get while at Renault. The Aussie was only able to earn two podiums across his two-year stint with the team. That lack of competition for race wins combined with the seemingly upward trajectory of McLaren contributed to his switching to the British team in 2021.
ADVERTISEMENT
Article continues below this ad
Daniel Ricciardo has landed at the right team according to former world champion
In a video previewing McLaren's goals for the season (conducted in Finnish, translated via YouTube captions), Mika Hakkinen spoke about the pitfalls of switching teams.
"Switching teams is always a huge risk. A huge risk. I already said there can be 800 people in the team. You have learned to know them all. You work together for several years. When you leave, you need to start all over again. You can't just sit in a table that is already set."

"You need to help set it, you need to be hands-on and motivate. Every single fork needs to be straight. It's a tough process. It takes a lot of energy. And that's why Ricciardo's constant team switching has been an interesting process."
The Finn, however, believes that Ricciardo's constant switching may have landed him at the perfect spot in Mclaren.
"If you only think about your wallet, "Now I'm going there, now there." It's one philosophy and way of thinking. But in my opinion., it shouldn't. You shouldn't fall for that trap. You need to keep that championship goal in mind. That's the shining diamond you will carry with you forever.
"When Ricciardo left Red Bull, I saw his struggles. It wasn't easy. Then he switched to Renault. Now he's at Mclaren. The McLaren switch is very interesting. McLaren is in a good situation. They have a huge drive going on. The motivation is unbelievable. Ricciardo's move comes at a perfect time. That's how I see it.  Their development is taking huge steps forward."
ADVERTISEMENT
Article continues below this ad
The Aussie and McLaren, a match made in heaven?
The Australian may have just found the perfect team for his burgeoning championship aspirations. He gets to lead a team that has not competed for titles in the recent past, to possible title glory if things break right for him. The team has made the necessary strides on and off the grid, to come to this stage.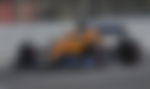 Ricciardo also might get an opportunity to compete with former employers Red Bull for the title. He will know that 2021 won't be the year to target a title. Everything will be aimed towards being good once the 2022 season rolls around. 2021 season would be used as a season for both the driver and the team to get used to each other.
ADVERTISEMENT
Article continues below this ad