Ex-F1 Team Boss Says He Would've Signed Carlos Sainz for Ferrari "Long Before"
Published 03/10/2021, 12:30 PM EST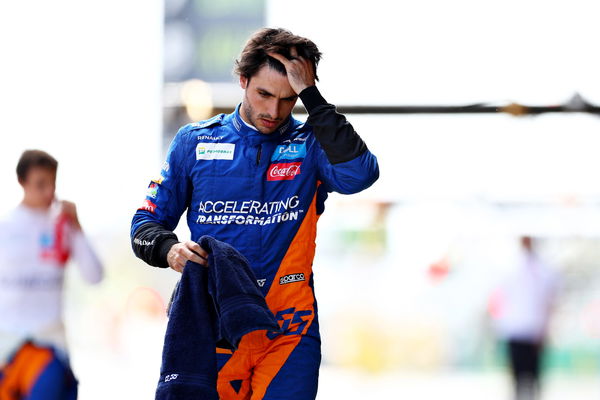 ---
---
Carlos Sainz will make his official debut for Ferrari when winter testing at Bahrain starts on March 12. Former Minardi owner, Gian Carlo Minardi believes the Italian team should have gone for the Spaniard much earlier.
ADVERTISEMENT
Article continues below this ad
Sainz has been one of the more consistent drivers on the F1 grid. Wherever he has gone, he has gotten the most out of the machinery at his disposal. His signing by Ferrari makes them an interesting proposition to watch on the grid.
Ferrari should have signed the deal with Carlos Sainz earlier, says Minardi
ADVERTISEMENT
Article continues below this ad
In an interview (translated via Google), Minardi has been very impressed by Sainz's professionalism. He said, "I always liked Carlos. I have seen him for years and I already liked what he saw in the box. It is true that lap time is important for a pilot, but so is how he behaves, how he speaks, how he is with the team."
He thinks Ferrari were right in hiring the Spaniard. He said, "I have followed him and he has always given me positive signals and I think Ferrari made the right choice. I think he will bring all the experience he has gained, especially in the last year. He is a fast driver, he is reliable."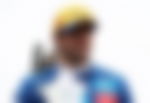 "He's a driver who knows what he's saying when he speaks. Even if he hasn't won, where he came from he has always done so with his head held high. He has been like this for years. He is a driver that I would have signed for Ferrari long before."
The Italian thinks the combination will be perfect.
"Anyway, Carlos has already shown his courage, he has had excellent races in all the teams he has been in. He has always optimized his relationship with the car. I am very confident in the work he will do. I applaud this Sainz-Ferrari combination from now on."
Is the Spaniard enough to push Ferrari nearer to the top?
When Ferrari announced the signing of Sainz before the 2020 season had even started, people were less than impressed by their treatment of Sebastian Vettel. But, ultimately, they have made the right choice.
Vettel was on a bit of a downward slope which started when he spun out of the 2018 German Grand Prix. He has never looked the same since then. Sainz, however, has performed well with different teams in different environments.
ADVERTISEMENT
Article continues below this ad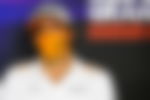 This has put the Spaniard in good stead and would have been observed by the Italian team. The team has also launched their car on March 10, which saw a lot of changes in design. 
ADVERTISEMENT
Article continues below this ad
As Ferrari hope to regain their lost glory and respect, their chances of doing so look good. With the Leclerc-Sainz duo driving a new and improved car, the team could surely climb their way back up the ladder.