F1 Champ Lewis Hamilton 'a Little Bit Fatigued' – Brundle
Published 03/25/2021, 6:25 AM EDT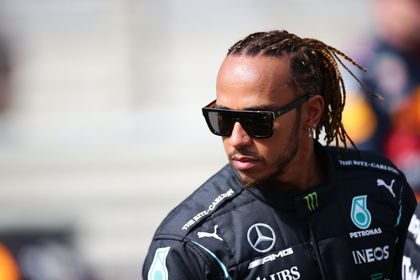 ---
---
Lewis Hamilton has enjoyed a lot of success during his F1 career which has seen him garner seven world titles. But, over the years, he has changed from that delightful young interviewee to one who has become a little aloof during interviews. This thought is also shared by F1 Commentator Martin Brundle, who finds Hamilton's demeanor now a little jarring.
ADVERTISEMENT
Article continues below this ad
Hamilton will enter the 2021 season looking to get his hands on an eighth-world title. But, he will face a renewed challenge from the resurgent Red Bulls, who enjoyed a spectacular pre-season testing program. If the season doesn't go off to the best of starts for the Brit, one can expect the mask to slide off during media interactions and he could be terse with media members.
Lewis Hamilton, not the same approachable chap as earlier according to Brundle
ADVERTISEMENT
Article continues below this ad
In an interview, F1 commentator Martin Brundle opened up about the change in Hamilton over the years.
"He is not as approachable as he used to be but he is a global megastar and he is a little bit fatigued by all the demands we have to make on him. I don't always feel good when I sit down to interview him.
"I sometimes feel like saying 'hey, Lewis, it is me, we have made a lot of TV together over the years and we have known each other for a long time'.
"And I get confused by his initial demeanor. Then I find that he settles down and off we go."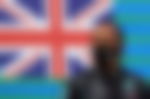 The commentator went on to mention that despite this he finds Hamilton a delight to commentate on. He said, "But who have I had the most enjoyment commentating on? Lewis. Watching him from the first corner of his first lap in Melbourne to winning seven World Championships last year in Turkey has been extraordinary."
Can the Brit withstand the challenge of the Red Bulls?
ADVERTISEMENT
Article continues below this ad
Lewis Hamilton won't have an easy 2021 if one goes by the pre-season testing of Red Bull. The Red Bull showed the absolute strengths of the Honda power unit on the Bahrain International Circuit.
The Austrian team also didn't suffer from reliability issues that plagued Mercedes. In fact, the test went so well that they found time to practice pit stops; a rare luxury, especially in such a condensed testing regime.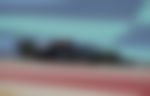 What will worry Hamilton even more is the fact that teammate Valtteri Bottas looked fairly comfortable in the same car. So, the Brit will be hoping that Mercedes can make adjustments to the car. He would be hoping for a fairly good start in the first race. If that doesn't happen, the Brit could be in for a long season.
ADVERTISEMENT
Article continues below this ad