F1 Testing: Is This Why Mercedes Struggled and Red Bull Seized Control?
Published 03/18/2021, 4:40 AM EDT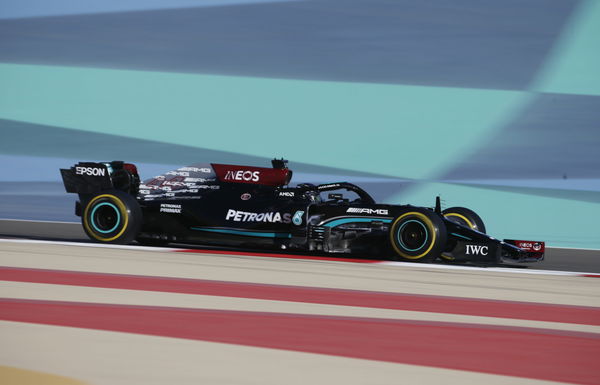 ---
---
Mercedes endured a rather horrific pre-season testing program at the recently concluded Bahrain test. The three-day program saw the team suffer from lack of rear-end stability, which resulted in Lewis Hamilton look rather amateurish after he spun not once, but twice. F1 insider Will Buxton tried to diagnose where they went wrong and how they've looked at rectifying it.
ADVERTISEMENT
Article continues below this ad
The Silver Arrows experiencing troubles with the design of the car is as rare as finding the abominable snowman. And when they suffer as bad a test as they have, it just leads to loads of speculation of whether they are actually in trouble or if they're purposely sandbagging. Buxton feels that these problems could potentially be real.
Mercedes having troubles incorporating a high rake into their car according to Buxton
ADVERTISEMENT
Article continues below this ad
In a video on his YouTube channel, Will Buxton explained why the German team struggled. He said, "One question over why they should have gotten to the state that they're in is over the rake, the angle of the rake on the car."
The Brit contrasts this with how Red Bull incorporates their rake. "Because Mercedes as always have run a very flat car. Red Bull famously have the high rake at the rear of the car."
"In order to get around this reduction in downforce at the back of the new floor regulations, it seems that running some form of rake on the car is a way around this."
He feels that Mercedes with this as this is something they have never done before. The Englishman said, "If Mercedes have had to put that onto their car, something that they have never done and always taken a car in the direction away from that, could that potentially be what they are having to get their heads around?
"Could that be what is creating that rear stability? There is a thought process that yes that is exactly what the issue is but time will tell."
ADVERTISEMENT
Article continues below this ad
Do Red Bull have a chance at breaking the German team's dominance?
The answer to this question has to be yes and no. To answer the yes part, Red Bull were far and away the best team on display in Bahrain. Honda did a good job of introducing updates to the power unit, which seem to match up well with the new aerodynamic changes which have been introduced.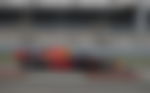 However, this is only testing. Shining at preseason testing by no means guarantees a Championship. Plus, given their history, Mercedes will surely bounce back from this horror show, but only time will tell if they really do.
ADVERTISEMENT
Article continues below this ad
Read More:- What is Sandbagging & Why Are Mercedes Frequently Accused of Following This F1 Tactic?