F1 Throwback: Alonso Congratulates Lewis Hamilton After First Mercedes Title Win
Published 02/12/2021, 12:05 AM EST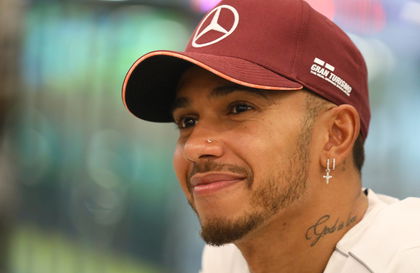 ---
---
Lewis Hamilton has been in the headlines recently. He signed a one-year contract extension with Mercedes which sees him through 2021. The Seven-Time World Champion has garnered the respect of his fellow drivers on the grid as demonstrated by Fernando Alonso in the clip below.
ADVERTISEMENT
Article continues below this ad
Hamilton has not enjoyed great relationships with his teammates. He had a difficult relationship with Fernando Alonso and Nico Rosberg when they were his teammates.
Lewis Hamilton congratulated by Alonso
ADVERTISEMENT
Article continues below this ad
In this clip from 2014,
Alonso
was involved in a touching moment. On his way to congratulate then Two-Time World Champion Hamilton, he took the time to express his congratulations to Mercedes team boss Toto Wolff.
He also saw then Red Bull driver Daniel Ricciardo and exchanged his race helmets with him. The pair took a bunch of pictures to commemorate the moment.
The Spaniard finally reached the paddock of Mercedes. He greeted Hamilton and praised him for his Championship. He also spoke to his family and told them how impressed he was by Hamilton's driving that season. Maybe this was because they were not teammates anymore. Maybe the heat of not competing with each other allowed this to take place.
The Briton's various run-ins with teammates
The 36-year-old has never been the greatest teammate. It's especially been the case when paired with a driver who could threaten him for the Championship. He has had intense on-track battles with many of his teammates over the years.
Alonso and Hamilton had a tempestuous relationship when they were driving for McLaren Mercedes. This relationship led to many exciting battles on the track which delighted F1 fans.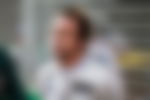 But, this proved to be very problematic for the team to deal with. There were also times when Hamilton was favored over Alonso in certain scenarios. This was said to be because he was British and the team was also British.
ADVERTISEMENT
Article continues below this ad
He also had a terrible relationship with Rosberg while at Mercedes. It was said that they never talked to each other at times. It's funny that when Alonso and Rosberg exited their teams, they were replaced by Finnish drivers.
It was Heikki Kovalainen in the case of McLaren Mercedes and Valtteri Bottas for Mercedes. Maybe Finnish people are very peace-loving people when it comes to competing.
ADVERTISEMENT
Article continues below this ad