'Spent 14 Months Living With a Metal Frame' – Juan Manuel Correa Details His Recovery Ahead of Racing Return
Published 02/02/2021, 3:39 AM EST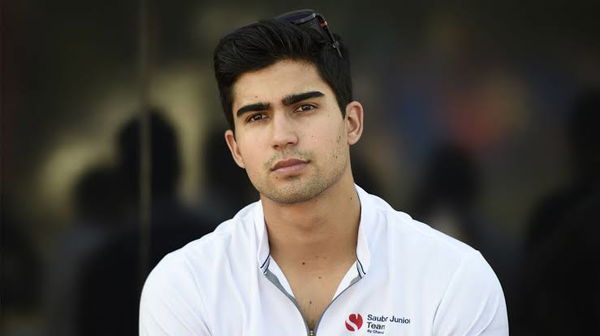 ---
---
Juan Manuel Correa will be making his comeback to professional racing in the upcoming 2021 season. He will enter a racing car for the first time since his crash with Anthoine Hubert in August 2019.
ADVERTISEMENT
Article continues below this ad
The Ecuadorian-American driver suffered a horrific crash in the second lap of the feature race of the Spa-Francorchamps Formula 2 round of the series. 
Unfortunately, the Frenchman succumbed to his injuries approximately 90 minutes after the accident took place. This was the first major accident after the introduction of halo to all open-wheel cars in 2018.
ADVERTISEMENT
Article continues below this ad
Upon further investigation, it was found that due to the high G forces, the halo could not have saved Hubert's life.
More – What Is the 'Halo' System?
Juan Manuel Correa on his recovery process
Correa, in an interview, revealed his recovery process, saying, "Everything has been dedicated to trying to get back into a race car."
He further continued, "The whole thing is an adventure, but I am feeling pretty good about it. I spent 14 months living with a metal frame on my right leg, but that has now been taken off, which was a huge, huge step."
"I then had a metal rod inserted inside the bone, which was really the only way for me to be ready so soon."

The 21-year-old elaborated on the status of his recovery by saying, "Now, I am pretty free to put weight on the leg and I can basically do whatever I want, as long as the pain allows it."
"Then, it has just been a lot of hard rehab now. I am walking a bit already without any help, I am also walking quite big distances with the help of a crutch, so I am slowly regaining a sort of normal life."
Working on the mental aspect as well: Correa
Delving into his preparation for the upcoming F3 season, he said, "In a way, it feels kind of surreal still because of everything that has been going on. Driving always felt like something that was so far away, but now we are here.
ADVERTISEMENT
Article continues below this ad
"There is still some work to do physically, although I have kept up with that as much as I could do in the wheelchair.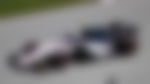 ADVERTISEMENT
Article continues below this ad
"Then there is the mental aspect, which we are working on too. We are working on the things that we can work on, both physiological and cognitive, including my reactions and everything like that."
Juan Manuel Correa will be looking to progress in F3, racing for ART Racing. While he does want to return to F2 eventually, thinking of it as his stepping stone to racing in F1, he wants to prove his mettle in F3 first.