F2 Team Boss Launches Fierce Defence of Nikita Mazepin and Slams F1 Team Principal for Criticism
Published 02/23/2021, 6:50 AM EST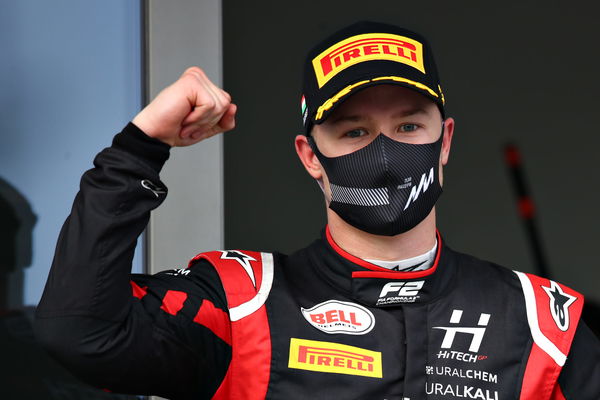 ---
---
Haas rookie Nikita Mazepin will be making his F1 debut in the 2021 season. But ever since his promotion was announced, he has been marred by off-track controversy. Fortunately, for Mazepin, he still has an old colleague on his side.
ADVERTISEMENT
Article continues below this ad
However, the Russian's former Hitech boss, Oliver Oakes has called for a stop to the driver's character assassination. He thinks people should stop talking about his various missteps.
Oakes' comments come off the back of AlphaTauri team principal, Franz Tost, being very harsh on Mazepin. In an interview, the Austrian was asked his opinion on the three rookies entering F1.
ADVERTISEMENT
Article continues below this ad
He was very complimentary of Mick Schumacher and Yuki Tsunoda, but when asked about Mazepin, his reply wasn't very positive.
Hitech boss Oakes believes Nikita Mazepin should be given a chance
In an interview, the Englishman was sickened by Tost's criticism of Mazepin. He took a dig at Tost, saying, "I should really start by posing the same question that Lewis has – who is Franz Tost?
"Joking aside… It is very easy for someone who is in the F1 bubble to pass comment without knowing what they are talking about in junior formula. I guess that's why Dr. Marko makes all the decisions for Red Bull and Alpha Tauri, thankfully for them!"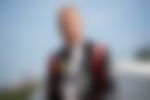 He defended Mazepin and thought his past misdeeds should be forgotten. He said, "Nikita has been on the receiving end of some low blows lately and frankly it is unjustified."
"People should just focus on themselves – Tost included. He should channel his efforts to be leading the midfield battle in F1."
Oakes thinks the Russian is more than just a pay driver
He also weighed in on aspersions on Mazepin's status as a pay driver. He said, "This whole bashing of drivers who are fortunate to have backing just drives me crazy, there isn't one person racing in F3, F2, or F1 who is poor or doesn't have some sort of support.
"It is the expensive nature of the sport of motor racing. Ultimately from F4 onwards, you're in equal machinery so it really doesn't matter what your bank balance is."
ADVERTISEMENT
Article continues below this ad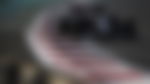 The Englishman believes Mazepin doesn't get the credit he deserves. In F2 last season, no one gave Nikita any credit – he led a new team to F2, and remarkably he beat his more experienced team-mate, hands down.
"The drivers he beat in the championship – Lungard, Aitkin, Zhou, Daruvala, etc – are all spoken about as potential stars – yet Nikita gets no credit for beating those guys at all."
ADVERTISEMENT
Article continues below this ad
Clearly, the Russian's former boss rates him very highly. Mazepin will be very rich for the experience he gets in F1 with Haas. He has shown talent, but in order to shut down his critics, he will surely need to bring his A-game this season.