Fernando Alonso Confirms Alpine F1 Lacking a Fast Car Ahead of Bahrain GP
Published 03/18/2021, 4:26 AM EDT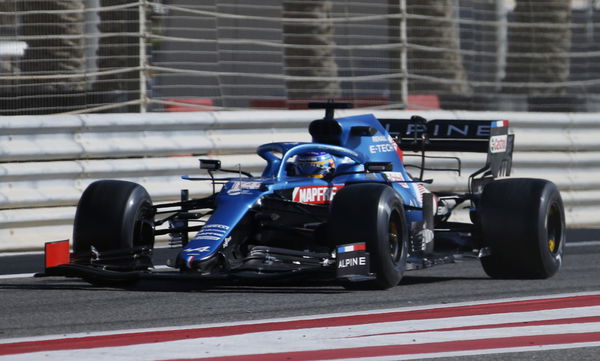 ---
---
Alpine entered this season having rebranded from their parent company name of Renault to being renamed after one of the lesser-known brands of the French car company. Even though they enjoyed a pretty solid debut on the track with their shiny blue car during preseason testing, Fernando Alonso is a little worried by the pace of the car.
ADVERTISEMENT
Article continues below this ad
Alpine finished fourth overall in the three-day testing program at Bahrain. The team clocked a little under 400 laps at the end of the three days. Their pace, however, was not eye-catching enough. Being usurped by AlphaTauri in terms of pace wouldn't have sat well with the team either. 
Fernando Alonso thinks Alpine can do much better in terms of pace
ADVERTISEMENT
Article continues below this ad
In an interview with Spanish journalist Antonio Lobato (close contact of Alonso's), the 39-year-old doesn't sound too wowed by the pace of the car. Lobato said, "The Alpine has reliability. I inquired about it with Fernando and he told me that while their work is complete, 'we are a little slow'."
The Spaniard thought that the Mercedes' remain the cars to beat. He said, "Mercedes are the standouts and the team to beat, but it was seen by all that they have a nervous car. The great advantage that Hamilton has is that it is a beast entering the curves.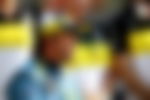 "I see it a bit like what happened at the end of week: on Friday they were nervous but on Saturday when they had to bounce back they did it."
He has been impressed by the pace of the Red Bulls and Ferrari's reliability as well. The Spaniard said, "The tests are not reality, but it seems that Red Bull are closer. Ferrari have some positives because they completed so many laps and did not have reliability issues."
ADVERTISEMENT
Article continues below this ad
Can the Spaniard help Alpine help out?
Fernando Alonso made the interesting decision of coming back to F1. He's back after a two-year absence, during which he explored other motorsport series. The Spaniard had never officially retired from F1, so it doesn't come as that big a surprise.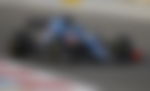 Alonso has signed a two-year contract with the team, which will see him through till the end of the 2022 season.
ADVERTISEMENT
Article continues below this ad
Alpine are hoping that he would bring his years of experience and know-how to the setup. They have also signed into the experience of him demanding quite a lot from the team all the time. The Spaniard, in turn, will be hoping that he is able to compete for race wins and podiums more regularly, making his comeback a success.