Five of the Craziest F1 Car Launches of All Time
Published 02/15/2021, 6:39 AM EST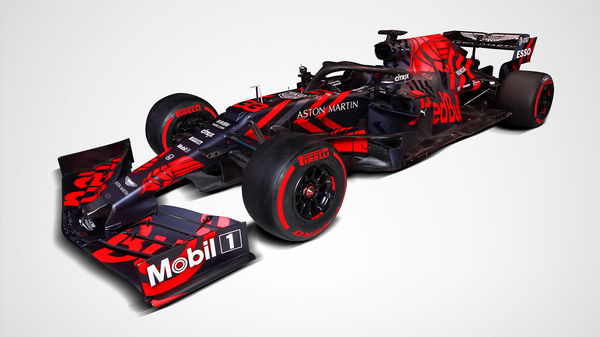 ---
---
It's right now the time of year when all the 10 F1 teams launch their cars with great fanfare. Car launches are a time for F1 teams to showcase their state-of-the-art machinery in a big event. These launches also act as a forum for fans to find out what livery their car will carry for that season.
ADVERTISEMENT
Article continues below this ad
While launches now are simple and sophisticated, that wasn't always the case. Back in the late 90s and the 00s with many F1 teams like McLaren and Benetton having innovative ways of launching their cars for the upcoming season.
So, without further ado, let's have a look at the more weird or bizarre car launches which have happened over the years.
ADVERTISEMENT
Article continues below this ad
1) McLaren 1997
This could easily be the most famous launch to happen in F1. McLaren organized quite a glitzy ceremony to launch the MP4-18. The event included performances by the Spice Girls, Jamiroquai, and dancers from the musical Starlight Express.
McLaren at that point was not a team that relied on glamor to launch their cars. But to signify the shift from the famous red and white Marlboro livery, they decided to hold this extravagant event at London's Alexandra Palace.
The show was so weird that a very awkward Q&A ensued after the launch where David Coulthard said, "I've never seen anything like this before for a car launch."
Team Principal Ron Dennis summed it up quite well saying, "Tonight's event was really quite, unusual."
2) Honda 2007
From a spectacle of a car launch to possibly one with a message. Honda launched their RA107 in 2007 with a questionable livery, having pasted what was essentially a map of the planet on their car. This car didn't feature a single sponsor or logo on it with the words 'myearthdream' across the rear wing.
They dubbed this the 'Earth car' and claimed that this was a message to the sport to move towards being environmentally friendly. Though the message was very admirable, the means of conveying it fell flat.
Jenson Button found it within himself to toe the company line saying, "We have the Earth all over the car, which looks fantastic I must say." But one suspects that this was Button trying to save face.
3) McLaren 2011
McLaren again make an appearance in this list with a more nuanced and innovative car launch. They set their stage up in the streets of Berlin and brought out a half-built car.
They asked members of the crowd who had won a competition to bring the missing parts – a front wing, engine cover, side panels, and wheels.
These members of the public then helped the crew put together the car with drivers Button and Lewis Hamilton taking part in this. Both of them were excited to be part of the event.
Button said, "It was fun today; I think everyone enjoyed it and it was very different from the normal."
Hamilton further added, "It was great to bring the public in and try to make them feel a part of Formula 1 and experience something completely new."
4) BAR 1999
British American Racing (BAR) made its foray into F1 in 1999. So, what better way than to announce your arrival in F1 than to sport two different and interesting liveries in your first car?
There was nothing wrong with the liveries, per se, as they were quite interesting. But, they forgot to go through the rule books as it was stated that both cars had to be identical.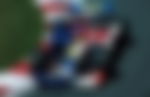 So, BAR resolved this faux pas by making a compromise. They put out a half and half livery for the season which was joined together by a zip in the middle. It can be safe to say that this was a monstrosity on the grid.
5) Jordan 2002
ADVERTISEMENT
Article continues below this ad
Eddie Jordan was a very colorful character in the paddock during his time in F1. His team added some flavor to the paddock and has acted as the launching pad of a certain 'Michael Schumacher.'
Anyways, the scene is an aircraft hangar in Brussels with the team and drivers discussing their aims for the 2002 season. But, an interruption happened with the Control Tower announcing a special delivery for Mr. Jordan.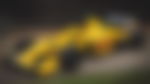 ADVERTISEMENT
Article continues below this ad
A DHL-liveried cargo plane came in and delivered the car. The drivers pulled the cover over the car while the Irishman signed a docket confirming he received his package. While doing so, he also signed off on DHL being the team's title sponsor.
It is safe to say that it was the high point of their season. They ended up finishing sixth in the Constructor's Standings with nine points.