Following Blockbuster Mercedes F1 Extension, Lewis Hamilton's Eerie Silence
Published 02/10/2021, 5:15 AM EST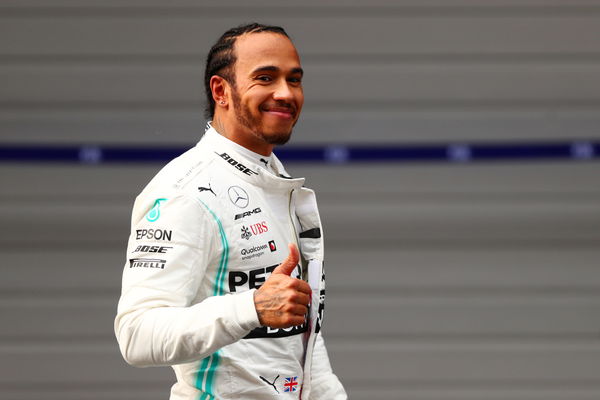 ---
---
Lewis Hamilton has still not commented on social media about his contract extension with Mercedes. This is according to F1 reporter Philip Duncan. This comes on the back of him agreeing to stay with the German team for another year till 2022.
ADVERTISEMENT
Article continues below this ad
The Briton will enter this season equal with Michael Schumacher for Driver's Championship with seven. He has the opportunity to get it outright in 2021.
Mercedes enter 2021 with their driver lineup finalized and will be gunning to win their Eighth Constructor's Championship. If they achieve it, they will have won every constructor title available in the hybrid era.
ADVERTISEMENT
Article continues below this ad
Is Lewis Hamilton not happy with the contract?
Lewis Hamilton has yet to commemorate his contract renewal on his social media platforms.
Still not a single word on social media from Lewis Hamilton about his one-season contract extension with Mercedes. Make of that what you will…

— Philip Duncan (@PhilDuncanF1) February 9, 2021

This extension allayed the fears of F1 fans everywhere. The delay in the announcement led to speculation over Hamilton's future in the sport. If no agreement had been reached during the negotiations, it would have led to Hamilton having no race seat for 2021.
What reason could there be for his unhappiness? He may have been disappointed at Mercedes' apparent happiness over the length of contract. The 36-year-old could also have been irritated by speculation over who would succeed him. He has been locked for the rest of 2021. He may have felt that Mercedes are looking to get rid of him as quickly and quietly as possible.
Hamilton to embark on 'Last Dance' with Mercedes?
Hamilton would like to exit the sport with his legacy as one of the greatest drivers firmly cemented. Whenever he retires, he will have the most Driver's Championships in history.
There is very little to no chance of Hamilton not winning no eight in 2021 as Mercedes have more or less perfected the car to his very touch. Mercedes and Hamilton have enjoyed a very successful partnership over the eight years, with the team winning every title in that run and Hamilton only missing out in 2016 to his then-teammate Nico Rosberg.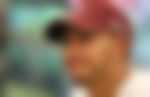 But, ultimately, time catches up with everyone and Hamilton will have turned 37 by the time the 2022 season kicks off. This would have led both sides to come to the compromise of finishing 2021 and proceeding from there.
ADVERTISEMENT
Article continues below this ad
This gives both sides the time to gauge thrift hunger to continue. Mercedes can assess and see if Hamilton is hungry for more success. They could also scout their potential replacement drivers throughout this season.
Both sides will be very happy with their partnership being this successful and would want to end in a high in 2021.
ADVERTISEMENT
Article continues below this ad