Former F1 Driver Accidentally Reveals Punishment Received by Ferrari for 2019 Engine Drama
Published 02/24/2021, 11:51 AM EST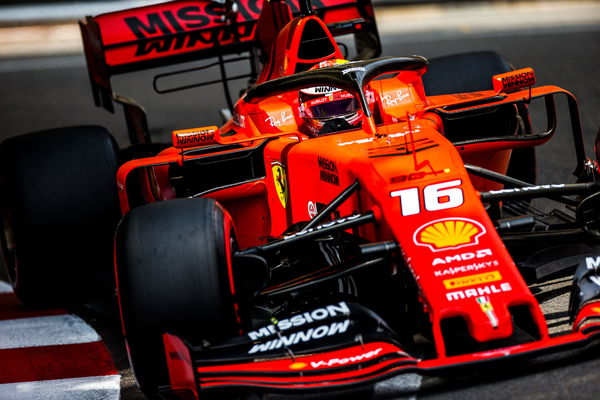 ---
---
Ferrari were caught in a storm of controversy regarding the legality of their 2019 engine. Their power unit was competing with Mercedes in terms of power and helped them get a few race wins. However, other teams had doubts that Ferrari was utilising excess fuel, thereby circumventing FIA regulations.
ADVERTISEMENT
Article continues below this ad
Red Bull took the lead and filed a formal complaint regarding the legality of Ferrari's power unit. After an extensive investigation was conducted by FIA, it concluded that Ferrari's power unit was neither legal nor illegal.
Ferrari could roar back according to former F1 driver
ADVERTISEMENT
Article continues below this ad
Former F1 driver Mika Salo thinks Ferrari and its customer teams struggled because Ferrari were punished for their failure to comply with regulations with their 2019 power unit.
On his Twitch stream, Mika Salo, said that Ferrari was penalized by FIA. As a result, their customer teams in Alfa Romeo and Haas suffered in performance.

He said, "The team has suffered from the wrongdoing of Ferrari in 2019. They have been forced to use less fuel, so Alfa Romeo may be in a good position if they can perform at their best in the race this season."
Know More – 'Joyeux Anniversaire!' – Ferrari, McLaren Come Together to Wish Their Former F1 Driver Alain Prost on His Birthday
He thinks Alfa Romeo could perform to their full potential. He said, "I do not know if they will have a new engine for 2021. But at least, Alfa Romeo will allow them to get all the power. They were not allowed last year because of Ferrari."
Does this give hope to the Tifosi for 2021?
ADVERTISEMENT
Article continues below this ad
These words can be taken at full face value as Salo was an FIA commissioner in 2020. He is also a close friend of fellow Kimi Raikkonen and will be privy to such information.
This penalty explains why the Ferrari-powered teams struggled on the track in 2020. It helps explain how they fell from being the second-best team in 2019 to the sixth-best one in 2020.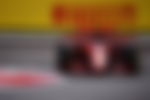 This provides a ray of hope to fans of Ferrari and their customer teams. Running their engine at full capacity will certainly help in pushing them up the standings. The Italian team will also bring a few updates to the 2021 season.
ADVERTISEMENT
Article continues below this ad
So, functioning at their full capacity with a new and improved engine surely hints at the team roaring back into the fold in 2021.