Former F1 Driver Unimpressed With Red Bull's "Super Disorganized" Style
Published 02/25/2021, 11:40 PM EST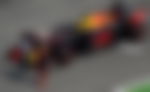 ---
---
Red Bull has been campaigning for the initiative of freezing engine development from the 2022 season onwards. They had threatened to pull out of F1 if the proposal had not been accepted. This peeved ex-F1 driver Christijan Albers. 
ADVERTISEMENT
Article continues below this ad
He was baffled by the team opting to go for the nuclear option of pulling out of the sport. According to him, this spells a lack of communication on Red Bull's part to other teams.
The Dutchman felt Red Bull should have sat down with each team and explained the reasoning behind their engine freeze proposal.
ADVERTISEMENT
Article continues below this ad
Albers thinks lack of communication is to the detriment of Red Bull
In an interview, the former F1 driver thought their lack of organization could be their downfall. He said, "Everything in that team has to be cool, eccentric, and flashy.
"But when you look at them from a distance, they are super disorganized. Nothing to the detriment of Max Verstappen, but other teams have a lot more professionalism in terms of communication."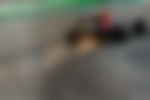 He also thought their engine freeze proposal could backfire on them. "Red Bull probably thinks the freeze is great. Only when it turns out that the Honda engine is bad do they cry again.
"What if Honda does not have a good engine for next year? Then Red Bull has a serious problem because they cannot further develop the engine until 2025."
Would the engine freeze be beneficial to the team in general?
This question needs to be framed against the context of whether they believe the Honda engine in its 2021 guise is prepared to mount a considerable challenge for the Drivers' and Constructors' Championships.
Because in 2022, they'll just be using virtually the same power unit. The only difference will be that it is adapted to the e10 fuel to be used from 2022 onwards.
While this could be the move that takes Red Bull to the top of the table, it also has the potential to be catastrophic.
ADVERTISEMENT
Article continues below this ad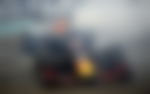 The main reason for it potentially being catastrophic is that they will have to wait at least 2 years before they can make any modifications to the engine. So, if the engine, for whatever reason, fails to live up to expectations, they may plummet to being a midfield or even a backmarker team.
Another consequence of this scenario is that they will most definitely their generational talent, Max Verstappen to a rival team which has capitalized on the regulations change in 2022.
ADVERTISEMENT
Article continues below this ad
So, a lot of eyes will be on how the 2021 power unit performs; it'll tell the fans whether the team progress or regress in the future.