George Russell "a Big Way Away" From Mercedes F1 Dream Becoming Reality
Published 03/25/2021, 9:55 AM EDT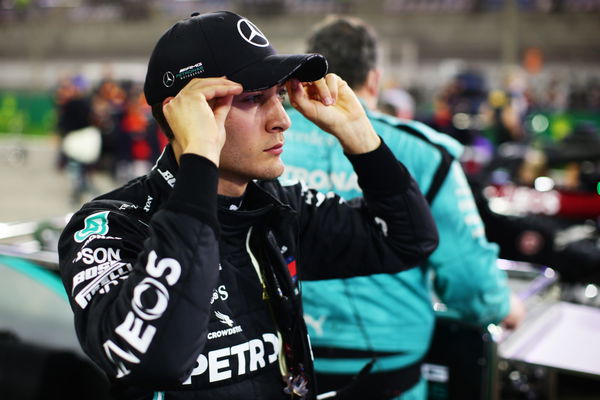 ---
---
George Russell will be in the final season of his three-year loan to Williams in 2021. One interesting detail is also the fact that this is the final year of his Mercedes deal as well.
ADVERTISEMENT
Article continues below this ad
The Brit got his chance to audition for Mercedes in 2020 when he filled in for Lewis Hamilton at the Sakhir Grand Prix. He put in a well-rounded performance which saw him prematurely get linked to the Mercedes seat. However, Russell still thinks the seat is a long way away from his grasp.
The Brit was outstanding in the 2020 Sakhir Grand Prix and was unlucky to not win the race. He was scuppered by a rare blunder by Mercedes in a pit stop. This ultimately put paid to his dreams of a first race win. He would be hoping he gets a similar chance again and that time he walks away with the win.
ADVERTISEMENT
Article continues below this ad
George Russell not resting on his laurels regarding Mercedes seat
In an interview, Russell spoke about how every time he has an interview, the first question is about the potential Mercedes seat. He said, "I told Toto [Wolff]  recently that every question is about Mercedes and hypothetical possibilities of how I would enjoy being a team-mate with Max [Verstappen], with Lewis."
Know More – Mercedes' Image Not Improving Because of Lewis Hamilton: Villeneuve
The 23-year-old, however, goes on to say that the Mercedes speculation is far from his mind. He said, "We're a big way away from that really. Formula 1 is a very unique, very dynamic changing world. One bad result, one mishap on track or off track can change the course of your career, so I'm not getting carried away with myself."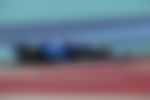 The Brit thinks his energies should be devoted to Williams, to whom he's contracted for 2021. He said, "I'm professional, I'm here to do the best possible job at Williams but equally Mercedes have been so loyal to me over the last six years. We're in it together and, if it happens, when it happens, it will be natural and if they believe it's right."
Should the 23-year-old get the Mercedes seat in 2022 regardless of the situation?
ADVERTISEMENT
Article continues below this ad
George Russell has bided his time patiently during his stint in F1. He should, however, fancy his chances of getting a seat for Mercedes in 2022. He's not the only driver whose contract expires at the end of 2021. Hamilton and Valtteri Bottas are also in the same situation as him. There is no clarity over the Hamilton situation regarding his future beyond 2021.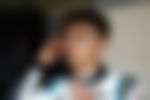 Bottas, unfortunately, looks the most vulnerable out of the three. He has failed to beat Hamilton and he's also not helped by the fact that Russell gave him a close fight in Qualifying and overall outperformed Bottas in Sakhir.
ADVERTISEMENT
Article continues below this ad
For these reasons alone, this game of Mercedes Musical Chairs will be quite fascinating as the 2021 season draws on.