George Russell Admits Mercedes Need to Make F1 Seat Decision Sooner Than Later
Published 03/26/2021, 7:36 AM EDT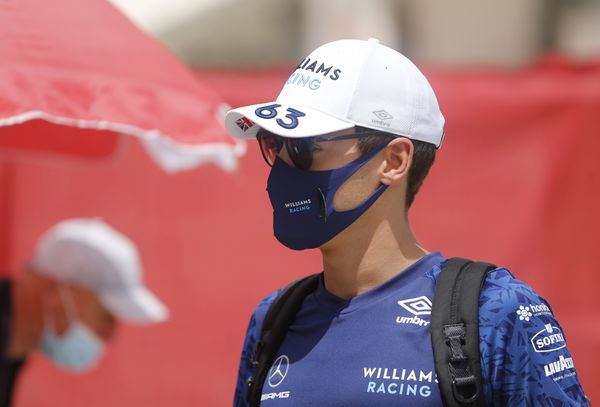 ---
---
George Russell is embarking on the final year of his three-year contract with Williams during the 2021 season. Interestingly enough, his contract with Mercedes will also enter its final year. This leaves Mercedes in a situation where all three of their contracted drivers would be out of contract at the end of 2021. Russell, however, believes that he needs to be on the right team as he's about to enter his prime shortly.
ADVERTISEMENT
Article continues below this ad
The Brit may feel that way due to the small taste he had at Mercedes, replacing Lewis Hamilton for the one race at the Sakhir Grand Prix. He was very mature over the course of the weekend and was rather unfortunate to miss out on a memorable maiden race victory due to intangibles out of his control.
George Russell wants to take advantage of his prime
ADVERTISEMENT
Article continues below this ad
In an interview, George Russell spoke about how even though he wants to win a race with Williams, he still needs to think about his career. He said,
"I mean, I would love more than anything to be a race winner in a Williams in years to come. But, ultimately a Formula One driver's career is short. I've got a small taste of being at the front of the grid at the end of last year. I believe in myself, I believe I'm capable. I don't believe I'm the finished product yet, I think I've still got work to improve on. But I think I'm capable of winning races and fighting for World Championships."

The Brit wants to be on the right team, which can utilize his talent well. He said,
"Ultimately, I need to find myself in a car and a team where I think I'm given the best opportunity of doing that. A driver's position compared to an owner's position, is two very different things. An owner is within the sport for the foreseeable future, it could be a 20-30 year-long project. I  could have maybe a 10-15 year window. I need to be in that position to take advantage of during my prime."
Will the young Brit be a Mercedes driver in 2022?
ADVERTISEMENT
Article continues below this ad
The answer to this will lie in what is the future of Hamilton. The 36-year-old has signed just the year-long contract till the end of the 2021 season. Based on how he fares in 2021, the answer will be on whether he extends. That could set off the domino effect of a lot of drivers switching teams like a carousel ahead of the 2022 season.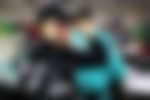 One cautionary tale Russell should look at is the fate of Esteban Ocon. He was also a highly rated Mercedes driver academy graduate. However, he lost a year in F1 due to factors out of his control. And now Ocon has not reached the level he was before his year away from F1.
ADVERTISEMENT
Article continues below this ad
So, Russell will do well to keep that in mind. Ultimately though, Russell will need to bet on his own talent and go on to a team where his ability will be better appreciated if Mercedes don't sign him.